Discussion Starter
·
#1
·
Truck came from Tony Madden in Maplethorpe, and then I got this from the legendary Kenny Hot Dog.
Price £13000
Truck is just outside Glasgow, Glasgow Airport 2 mins away, for anyone want to fly up for a look and then drive home
Photo bucket link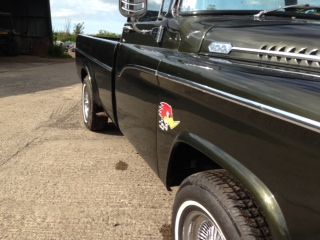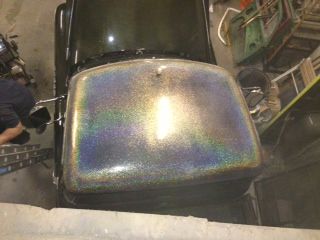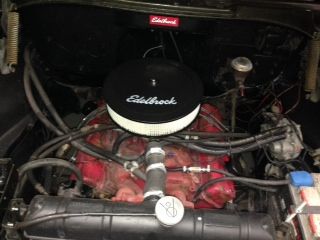 Condition
This is truck is an absolute tank, in great condition inside and out, very thick metal, only welding done was a small plate on cab floor and tailgate had a small ding to be repaired.
LPG filler was in a bad position so this has been welded up and the filler moved to the rear.
Bench seat is in good condition, very small tear on side - which would need pointed out in order to spot this.
Laser cut stainless steel dash panels and plate round the clocks & push button gear selector.
Driver's side door glass is cracked , this would be an easy fix.
New Parts
Stainless exhaust.
Ball joints for drag link.
New rear shocks & electric fuel pump.
New air filter.
New transmission cooler & pipes
Paint
Truck was white when I got it and the Dodge was painted 2 years ago in pearl green metallic, in bright light the truck looks light and in darker conditions it looks almost black.
Rear bed was removed for paint and was then repainted in rustbullit and then the bed area was covered in spray on bed liner. Cab floor & under bench seat were also painted with spray on bed liner to provide an easy to clean and hard wearing rubberised anti-slip finish.
Rear tail gate was blasted and repainted.
Metal flake is Roth Mind Splitter on roof and dash, and also on the rear tail gate. Steering wheel is body coloured and rear of wheels is Roth Flake Custard Pie. Interior roof radio also flaked.
Wheels
Wheels are 100 spoke wheels with excellent white walls. They are 15inch.
Driving
Truck drives good and strong, the size of the truck dwarfs most other road vehicles. With the LPG it really isn't that greedy to run. I have had the truck on a few long runs and it ate up the miles no problem. It seems to prefer LPG to petrol.
Reason for selling -
This is one of a few old cars/hot rods I have and I am really not using this enough hence why i am selling.