Well, I guess this is a way to introduce my bus on here.
The whole thread covering the last 2 years is below.
http://www.retrorides.proboards.com/index.cgi?board=readersrides&action=display&thread=37192
Currently in Essex having a 1800 Zetec shoehorned into the space between the seats.
My best mate Dave found me the bus as I was looking for one for some time, but of course they were never sold in the UK. Think Thames 400E.
He has been involved in them and other mad projects for some time, and never fears change, no matter how radical it is.
He had built this, fitted with a V6 Cosworth lump and auto box. The trailer was made up of about 3 written off busses, bits and pieces added together.
Currently, the bus is undergoing a radical transformation into a race car transporter, for a GT6 with Nissan 300ZX turbo power, which should hit the road in the new year.
Dave's Bus as it was......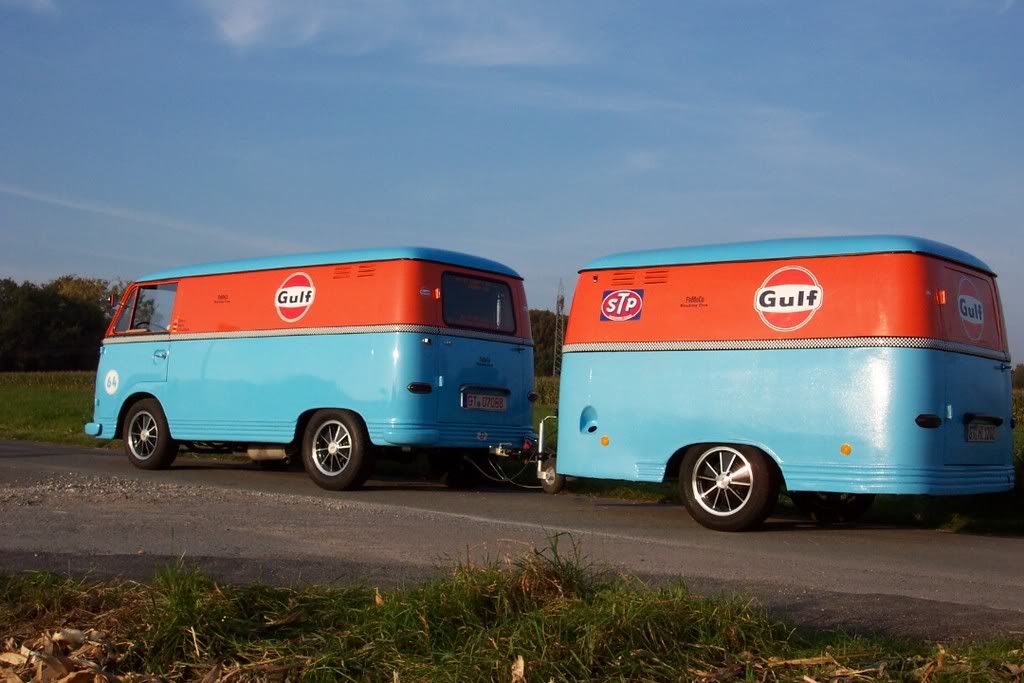 Progressed from here....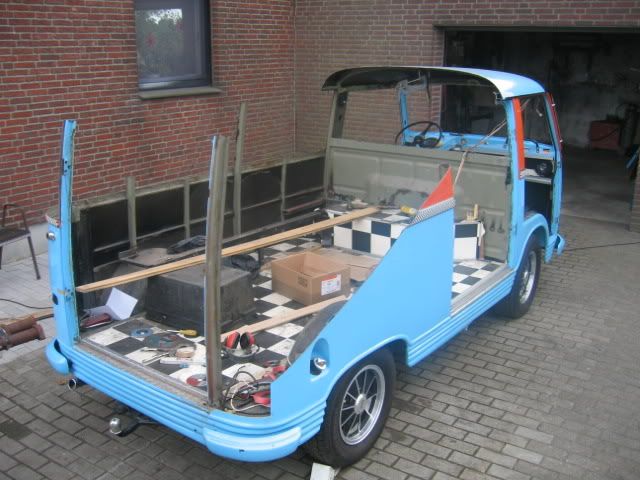 Thread of that latest build here:
http://www.retrorides.proboards.com/index.cgi?board=readersrides&action=display&thread=65044
From being found and bought in Germany looking decidedly sorry for itself, and having been off the road, untouched for 20 years, it is now UK registered, and continues to evolve. It was the first of these to be on the road in the UK, and I think still is, there are 2 more in private hands that have made it into the country, but due to them being rare even in Germany, and unlike the VW scene, there is no parts or knowlege backup.
The Ford Heritage centre in Dagenham has just been given one by Ford of France, which should make it back nto the road.... short article in current Practical Classics.
First test drive on Christmas day 2007 in Osnabruck, Germany. 2 days later the bus was in Kent.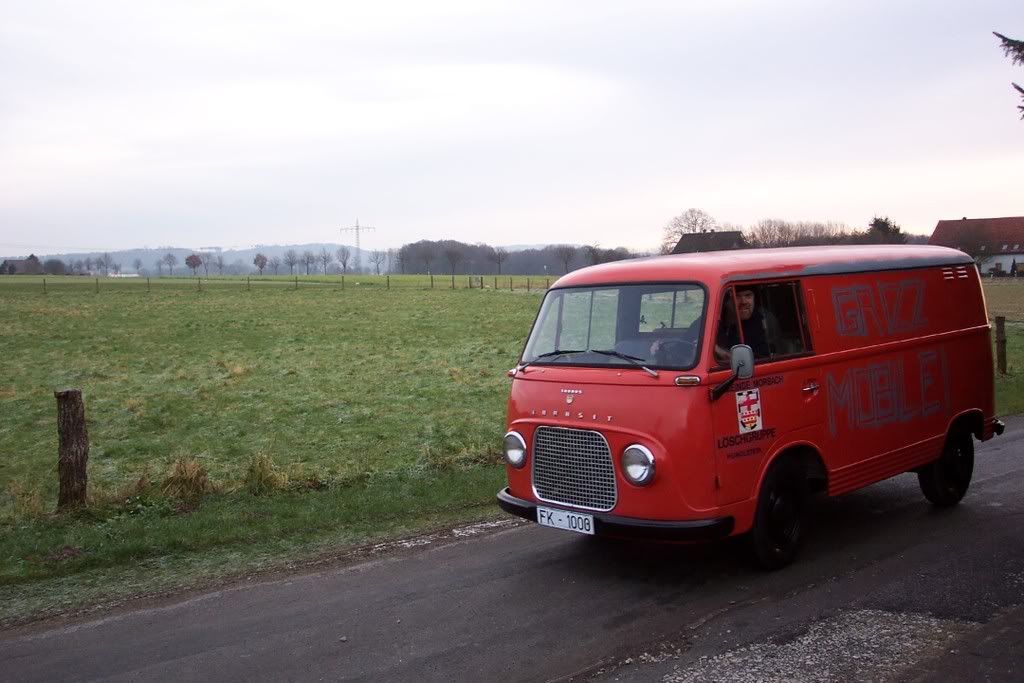 Photoshop of the colours it should come out in, in 2011 after next season.
Go GOOGLE Sinclair Oil Corporation, the colours are theirs , to be used with permission.
One of the first jobs to do at the time was to HIT IT WITH A BIG LOWERING STICK !!
I had a full spare set of running gear, donated by the 2nd bus which had been chopped up for spares, as it was beyond sensible rescue.
This was the result.
The engine is a 4 cylinder petrol and mounted between the seats. Now try figure how Dave got a V6 Cosworth in there.
While in Germany, the bus gained a rear window, as I do not like a blind van.
This is the way most of these busses ended up, this one donated the glass to my bus's rear door. Fitted by Dave, alond with roof gutters from the donor bus and a few other bits 'n bobs. In fact a load of work was generously done by Dave in Germany for me. What a friend !!
In....
The second bus in the mean time was donating much of its bits to my bus, or the 4x7 foot shed I built to house all the spares.
Ultimately looking like this.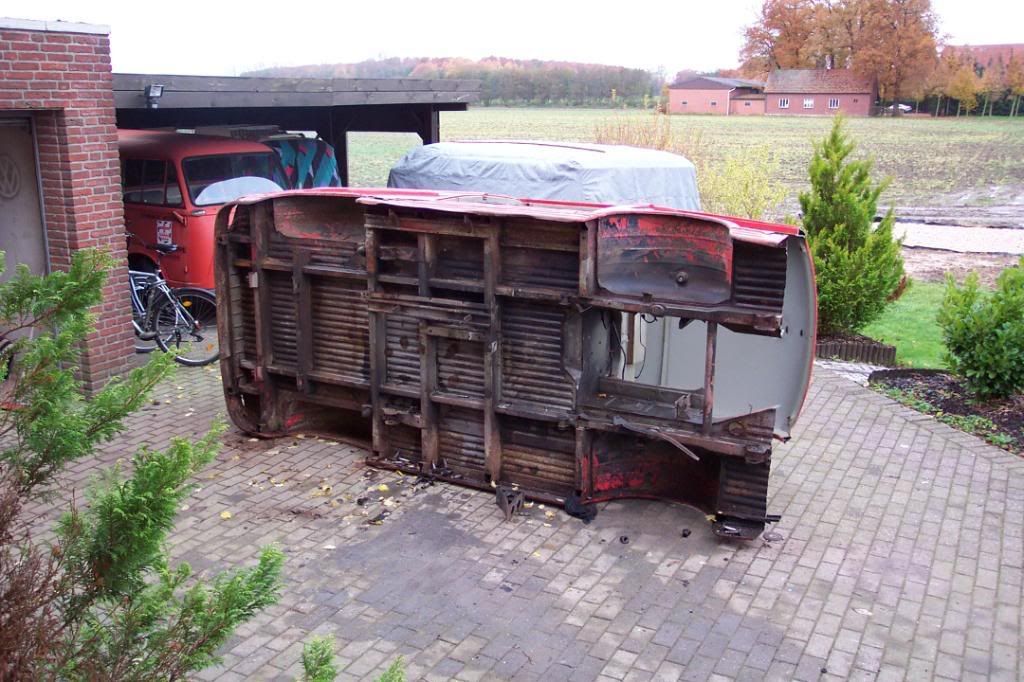 Even roof sections harvested for later use.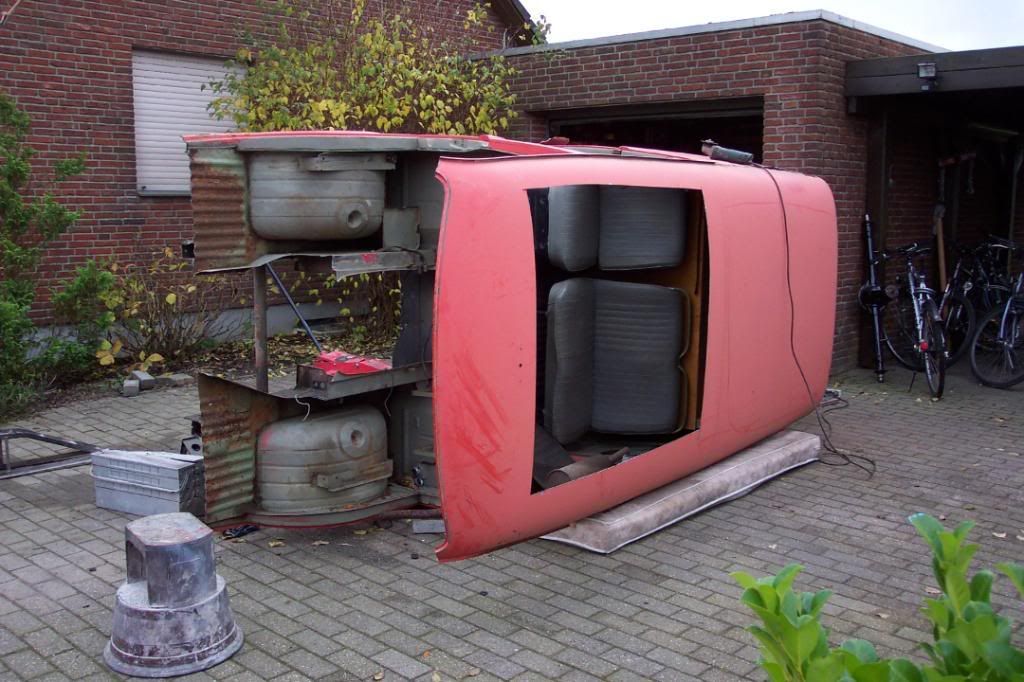 First weekend in May 2008 saw Dave (Oldbus) come over from Germany to help me lower the bus and fit new suspension bushes etc.....
Midway through.....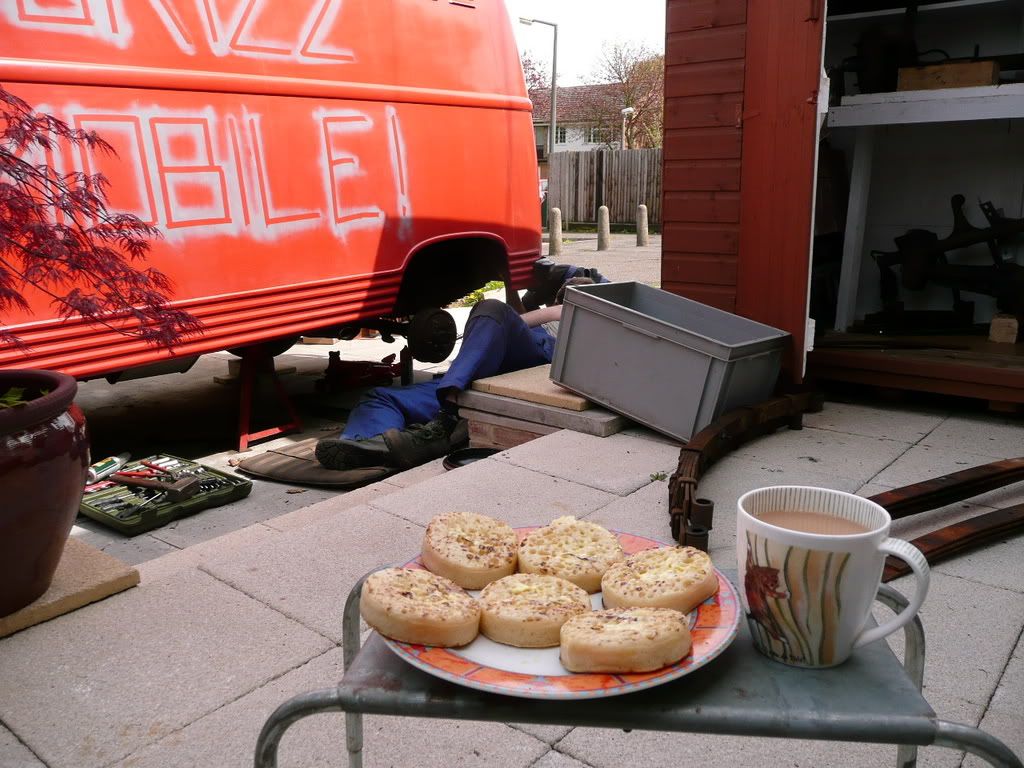 Dave and his then 13 year old, 6'2" , now 6'7" son Christian, impressed with progress thus far....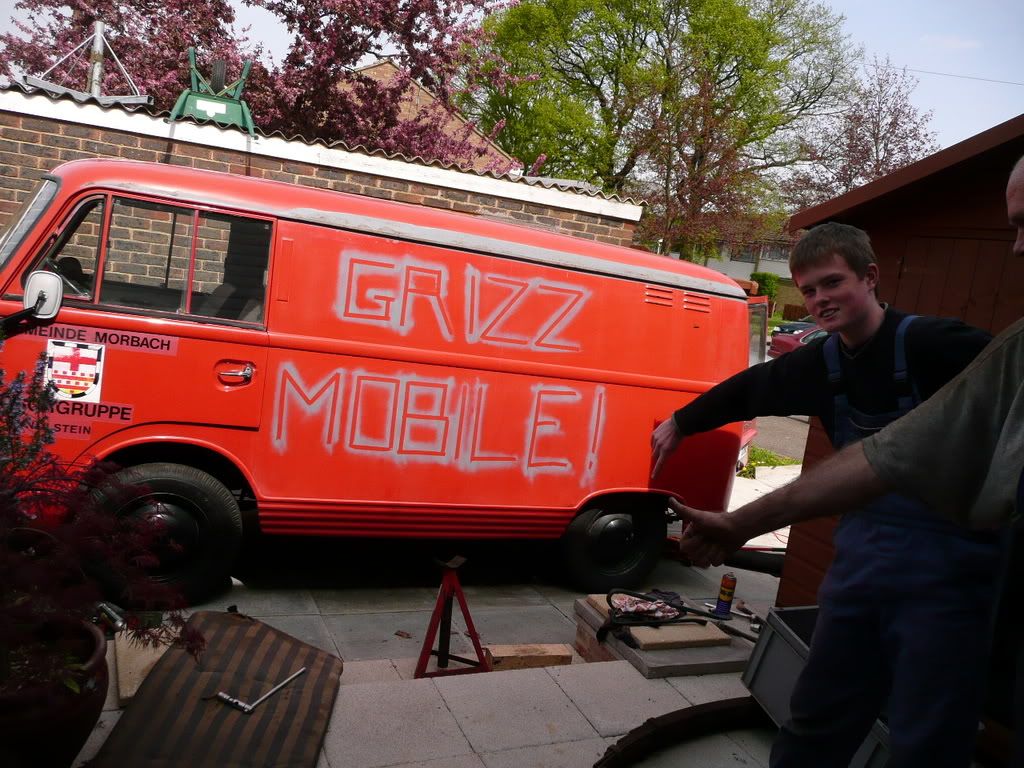 At this point I have to admit some indiscretion from my side, I had promissed Nicola, Dave and Christian a nice Italian meal out before they went back to Dover for the Ferry to Europe and home.... like so many times with jobs, the time was eaten up.
This pic shows what a petrol head woman looks like after being stood up on a date, by the interference of an old car. Gotta love her. I do.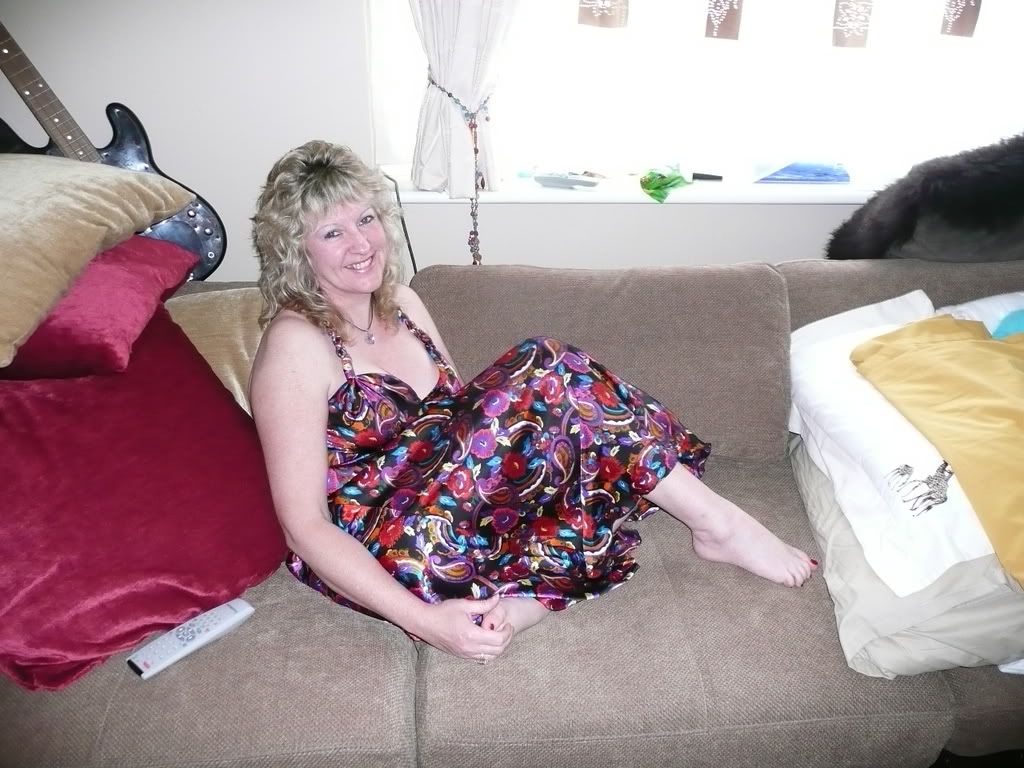 The bus prgressed and constantly changed over 2008 and 2009, and the rest of the updates are in the tread in the link above.
Last time I saw it, alsong with the Orion donor car, less than 60k miles of 1800cc zetec should work just fine.
Currently looking like this, with a Zetec in the hole.
Cosmetically and wheels, stance wise it will look like this till end 2010, when I will do all the body work, and paint myself.
That's all folks, comments and advice always welcomed.
Cheers,
Rian