Discussion Starter
·
#1
·
I spent years finding parts for, and building the motor:
- Genuine Mopar 426 Wedge block, forged-steel crank, and rods. NOT a modern "crate motor". Everything in it is new, with now around 400 miles on it.
- Custom-made, forged aluminum pistons by Venolia, 10.25 compression to run on pump gas.
- Special heads with bigger ports and hardened valves.
- Competition Cams cam with special-order ramp angles, lift, and duration.
- Mopar electronic ignition and Accel high-voltage spark plug wire set.
- Mopar nostalgia tach (looks like 1968).
- Edelbrock competition intake and 4-barrel carburetor.
- Competition fuel pressure regulator and braided fuel lines.
- High-flow water and fuel pumps.
- Extremely rare, correct, original factory 426 Mopar Performance exhaust headers.
- Custom-made 3-inch aluminized exhaust and Flowmasters with an incredible sound.
- The radiator is a custom-built high-flow cross-flow modern core, with the original top, bottom, and side tanks in polished brass.
- The 727 transmission was also custom-built, with all competition parts, shift kit, and a 2,500 stall-speed converter.
- Front, up-dated disc brake conversion, which makes a huge difference.
- New Cragar SS mag wheels 380 miles ago.
- New BFGoodrich T/A tires, 380 miles ago.
- New super high-output alternator.
- New starter.
- New shocks, bushings, ends, joints, brakes, etc.
Everything is the very best and cost a fortune. The body is arrow-straight, and lived all its life before in North Carolina (no rust). Super clean underneath.
- It came with factory a/c, which I have set aside in a box to save horsepower.
- The interior is original, with the exception of the replacement, but correct, carpet, and in excellent conditon.
- The paint has just been done, in base-coat clear coat, and is show quality. There is no bondo of any consequence in the car.
- The chrome is very fine, and mostly original.
- The top is recent and very nice, with a new rear window as of last Fall. It goes up and down perfectly.
It's a great performer, but because of the 2:73 differential it is also a very nice highway car, cruising quietly at 80mph with low rpm. It's perfect for going out with my wife, or stomping on little cars with one noisy pipe..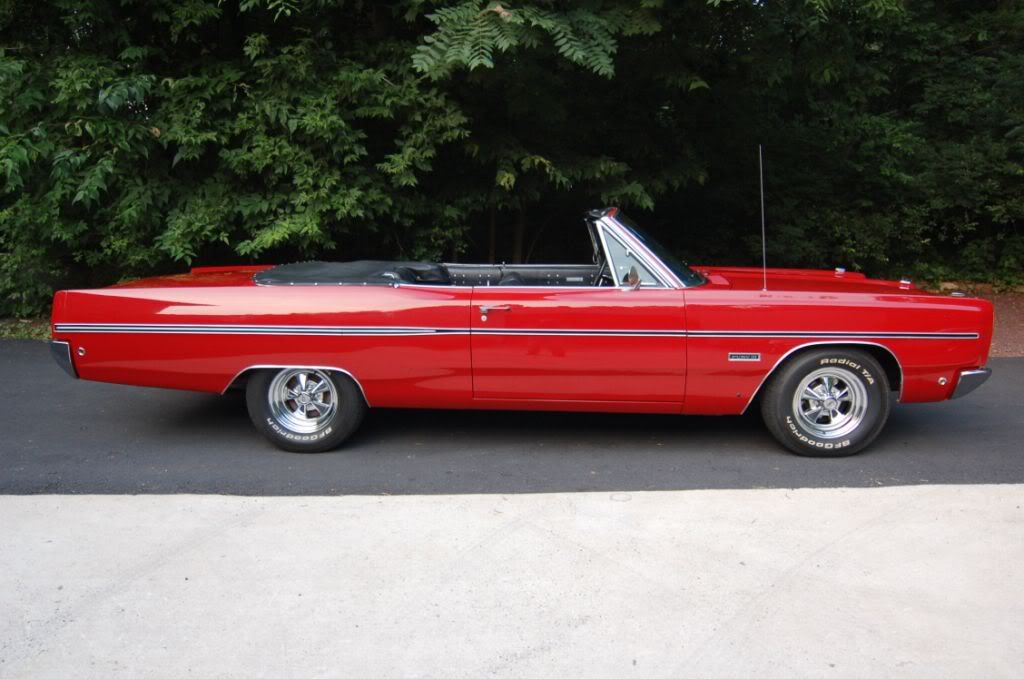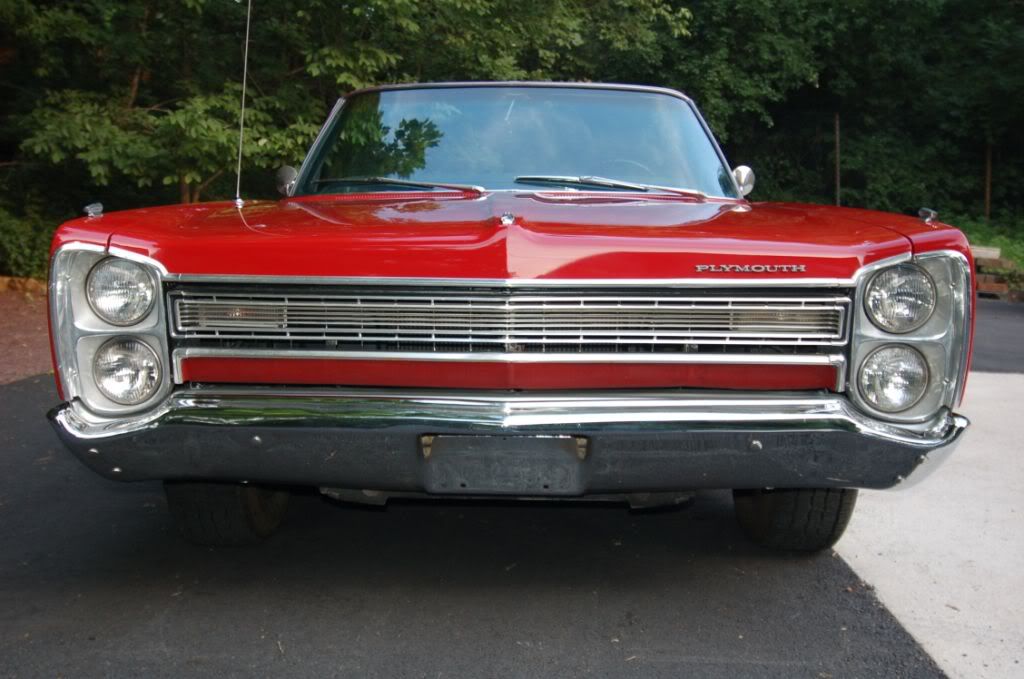 More pics on my web site
Russ 07980 416785.
Car is lodated in New Jersey at present.