Soon gonna be changing out the rear axle and transmission in my Camaro. All are currently still fitted so if you are quick you can see them in use to verify they are problem free. Otherwise they'll be removed by end April.
Axle - 10 bolt 8.5" 2.42 posi from a 78 trans am. Cleaned and painted, new bearings and seals fitted. No brakes although I think I have a spare set of back plates somewhere. £250 collection only
Transmission - chevy TH 350. Transgo shift kit fitted which retains full auto in D, but will hold any gear to any rpm, and downshift at any rpm on the stick. No kickdown fitted. Has adjustable modulator. No problems, shifts well and doesn't slip. £350 collection only
B&M breakaway 2300rpm stall converter for TH350 - currently fitted to my car. £175 can courier at £25 due to weight.
Collection from near Wisbech
Heres a pic of the axle before it was fitted to the car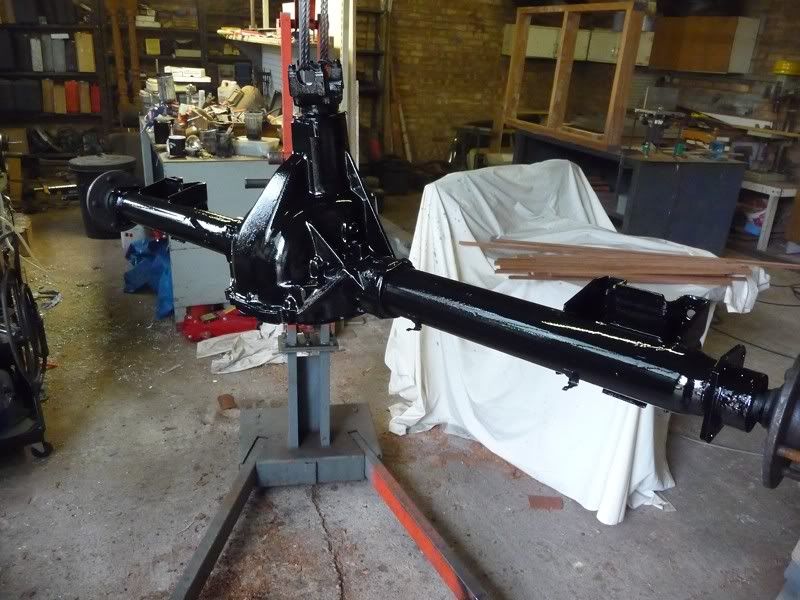 Don't have photos of the rest because they are STILL FITTED!
All parts in full working order!