Hi Guys
I have recently bought a car of a nice chap called Steve. Thanks Steve for that.
But now it seems i need to sell it, due to a change in circumstances.
It looks as if it was on the road back in the 70's. Cant confirm that, but its just the way it sits and is set up. It would be best for you to come and have a look first. It is a lot of car, for the money.
It has a rover v8 sd1 engine and box. This does turn over and is believed to be good. Also has a tube front end on it, with a four bar for locating. Plus coilovers and a panhard rod. Rear has a five stud axle on it, maybe also sd1, not sure on this. This has ladder bars for location, with a watts linkage. Has weller wheels which have seen better days, tyres are knackered but still seem to hold air. The body is stock height. Mounted on top of the chassis, which is quite a piece of work. The wings have been modded to suit the wheels. So they are banded, also been frenched for lights.
The body is in general sound condition. Has had a few repairs in the past, these have been reasonably well done, not pretty but very strong.
The whole package has some surface rust, but is solid. I had a quote of £200 to get it all blasted, just to save wire brush time.
The car still has remnents of paint on lots of the parts, ie doors and wings. Seems it was gold, with brown wings.
It is a project, but couls be done a lot of ways. Either put back as a 70's show car or go for the slightly more used looking rod. There are some parts missing. But all the body parts appear to be there.
Car has an age related plate.
Right after reading all of that, you are thinking so what does he want for my new ride.
Well i Would say lets start at £950 by it now(where did that phrase come from??) Or open to sensible offers/deals
Contact Me on 07957417505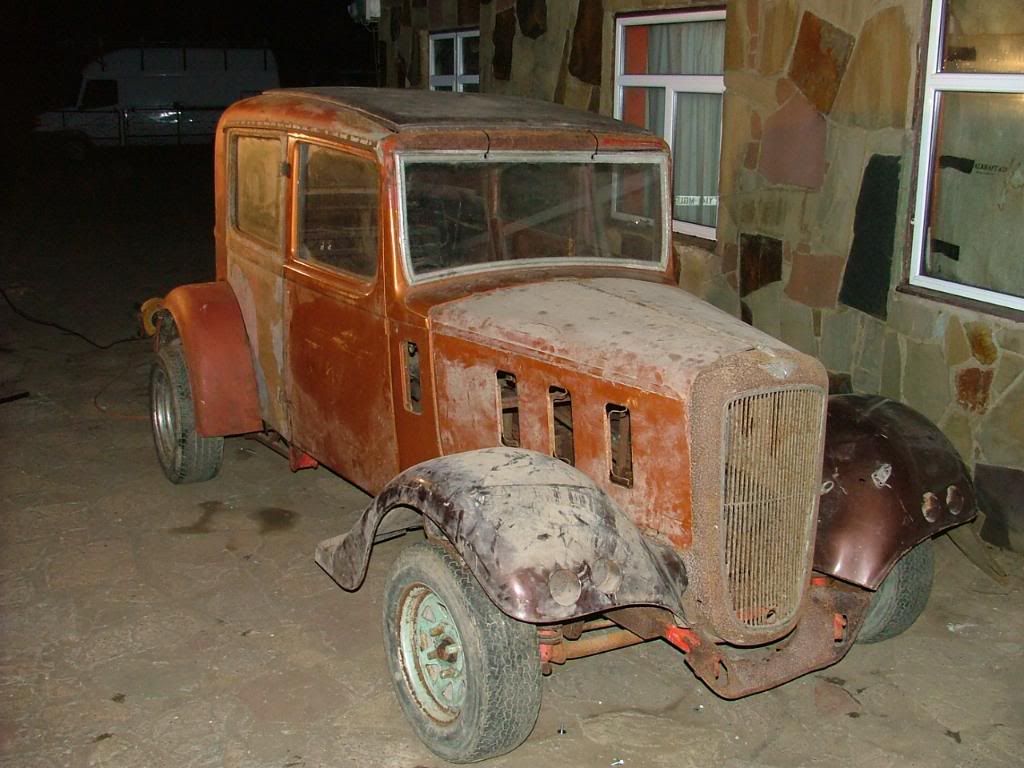 __________________
Keep cutting till it fits!!
That's what i do anyway!!!!!!!!!! WORKS FOR ME