Discussion Starter
·
#1
·
Hello, I'm selling a set of American racing alloys with a 4.75 pcd off my Chevy styleline, I'm going a different route now and decided on steels. They are 17 inch and the rears are slightly wider than the fronts, would suit a 70's Camaro or muscle car. As you can see from the pics all are in good condition except one front which has light curbing, one rear tyres is near the wear bars from right foot abuse but still just about legal but he other has a good amount of tread. The rears are Falken tyres, and the front has one Expensive and one budget tyre but in all honesty the fronts are only 40 profile and could do with a bit thicker rubber on them to give a slightly less harse ride.the fronts are 215/40/17 and the rears are 255/45/17. Please see the photos and if you are interested please call Jon on 07738753135, he is selling them for me from his garage as I work away. Price is £600 for the set as I paid more and cannot take too much of a drop. Also please phone during the day as he won't answer his phone after 6 when his garage shuts.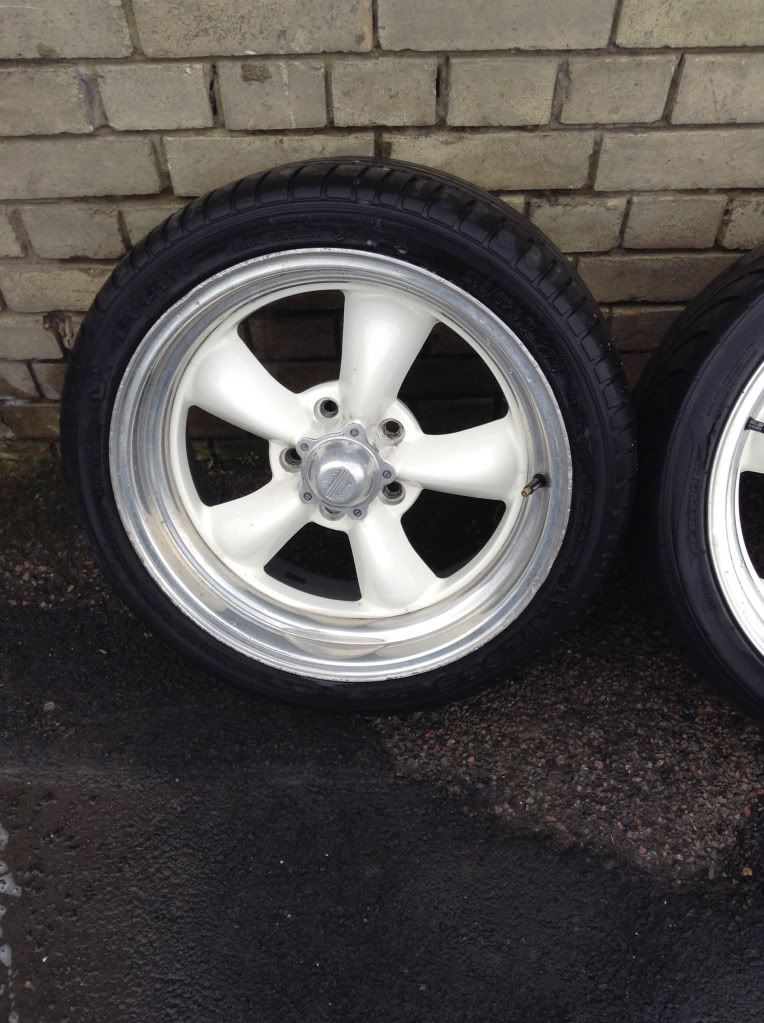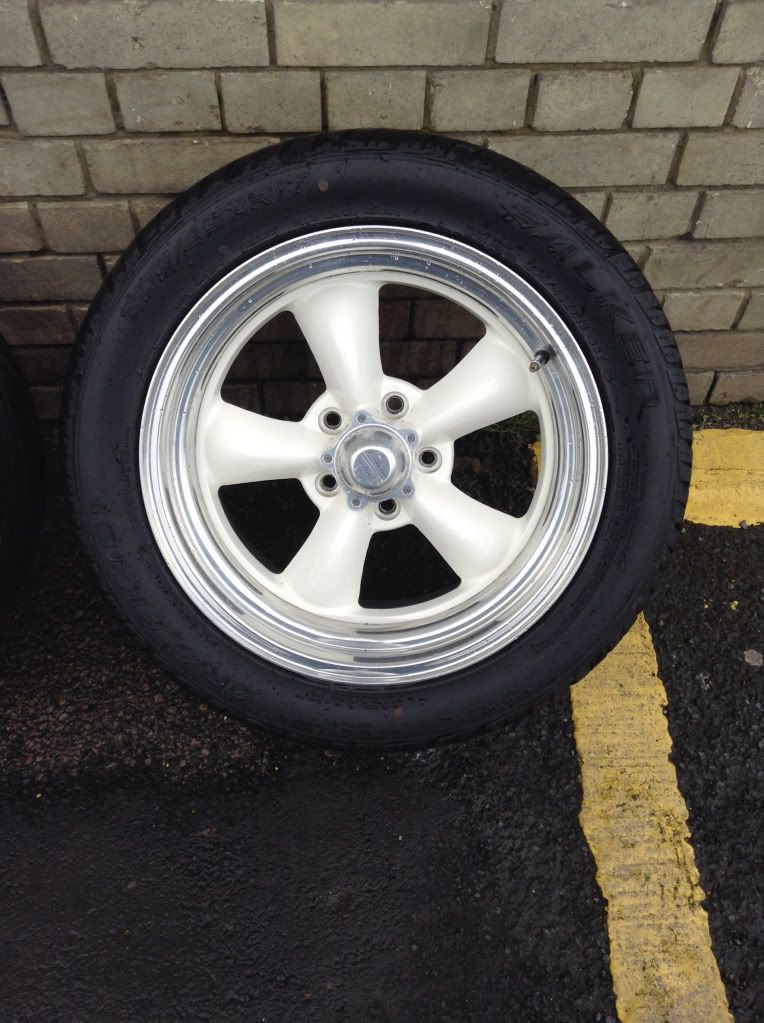 Slight damage on front rim but not bad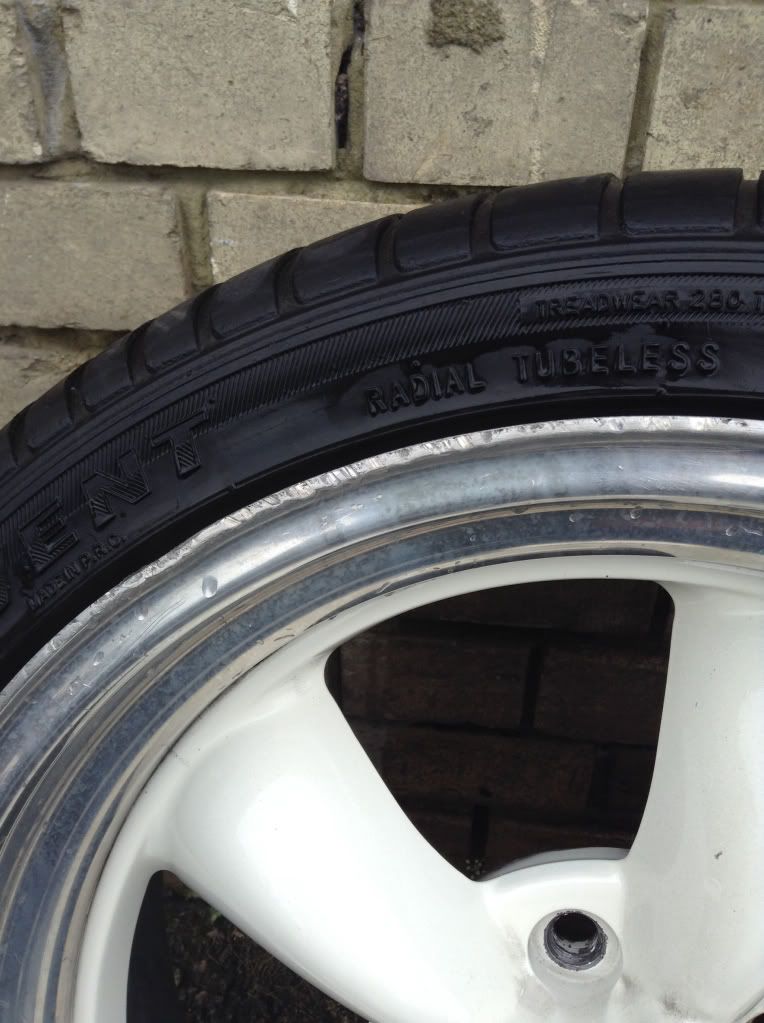 All others are perfect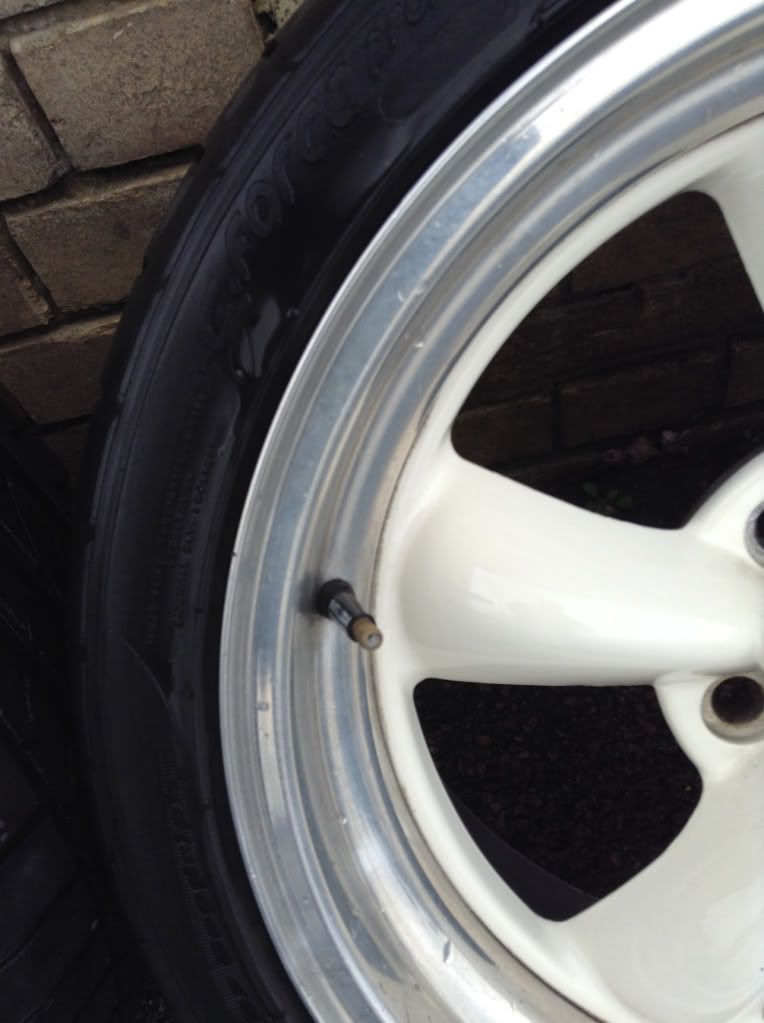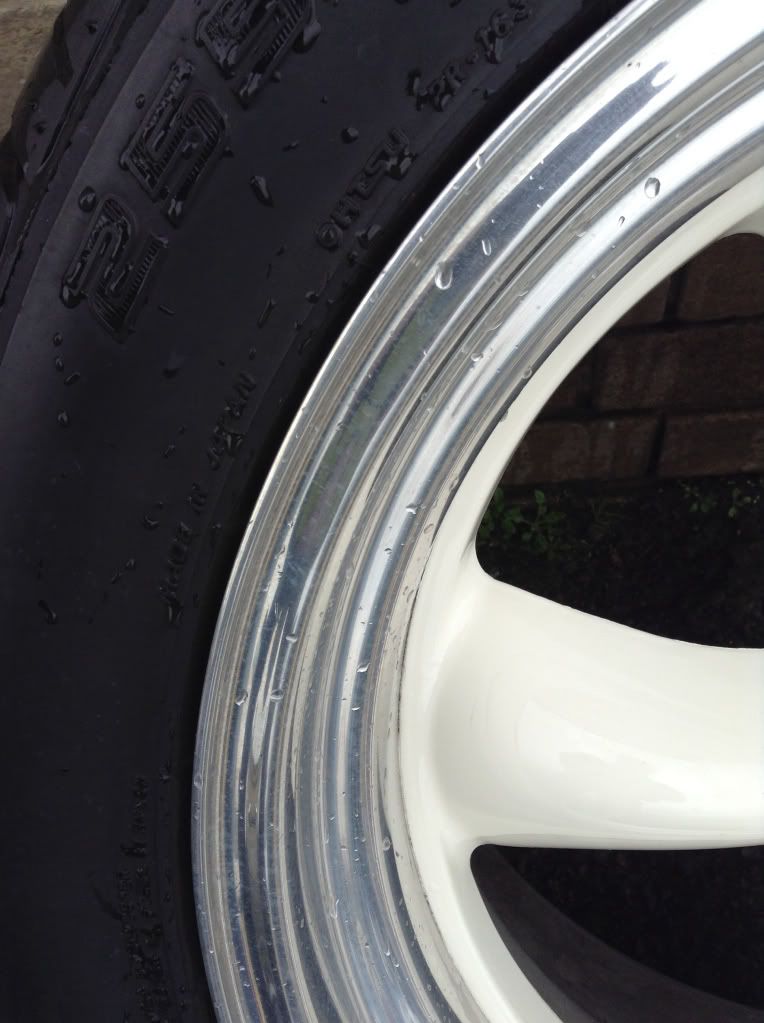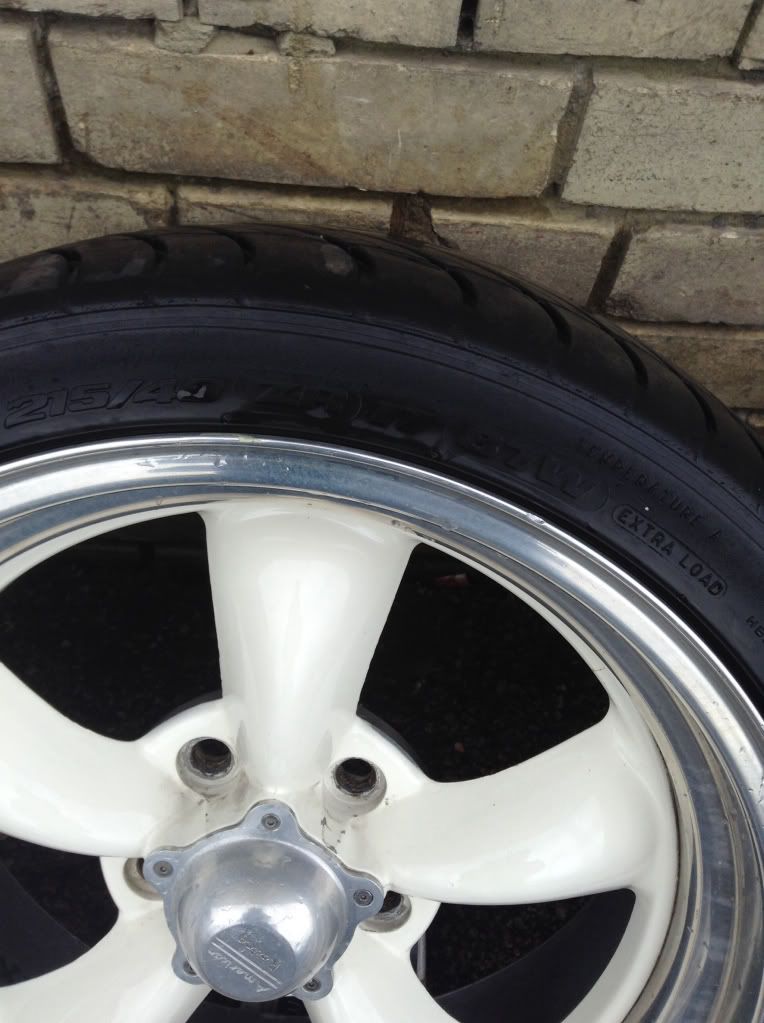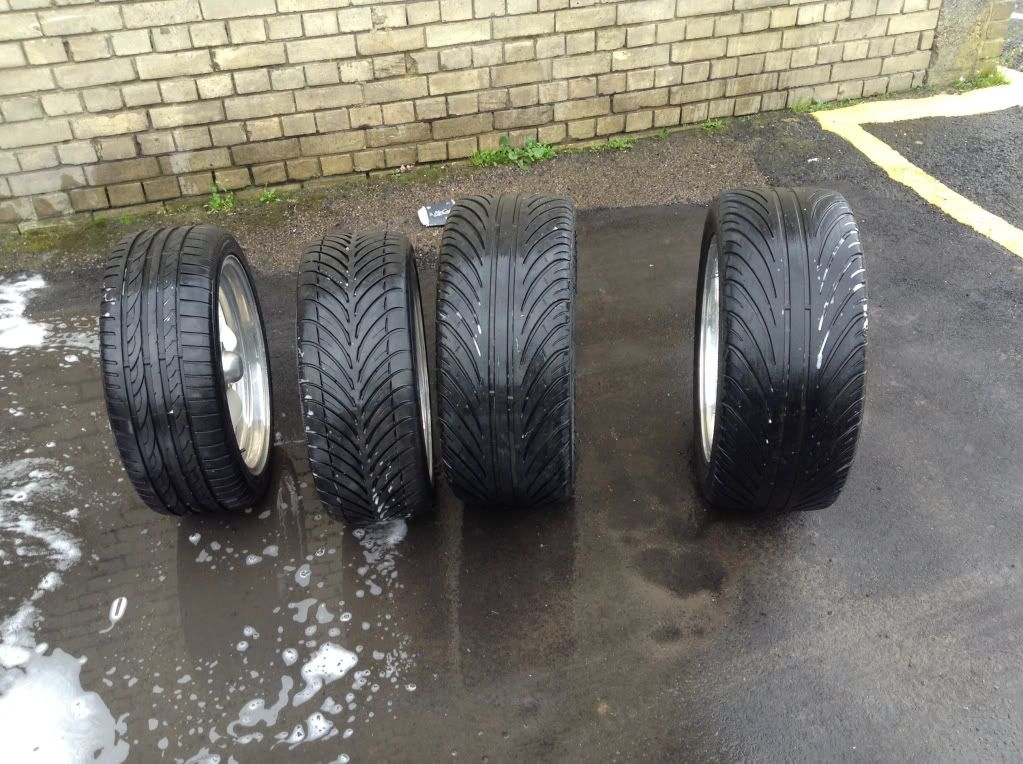 Rear one near wear bar
This one has more tread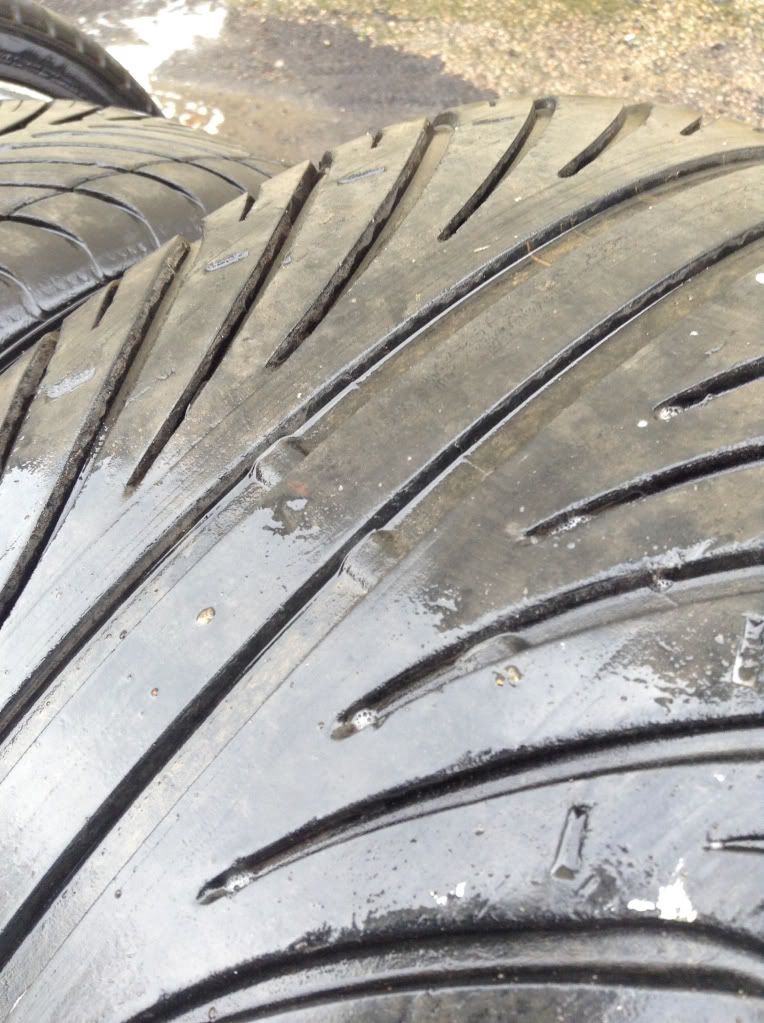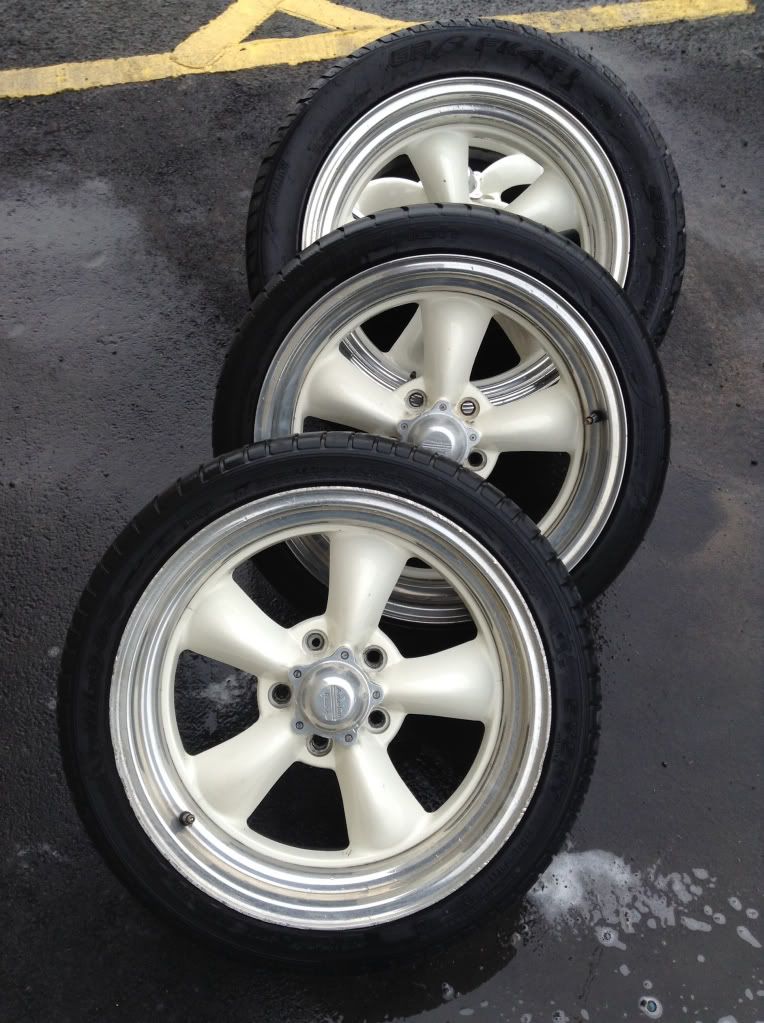 Thanks for looking any questions please ring the number, also these wheels are 280+vat from northants tyres.
Cheers Jason.