Discussion Starter
·
#1
·
Having another clear out at the work shop and have decided that I probably have too many sets of wheels hoarded and it is time to move some on.
First up are a set of 4 Ansen Sprint Mags, 7x15, 4x4.5" or 4x114.3mm PCD with an offset of zero. These are in very good condition with no curb damage or buckles. Centre caps are all there but one has a crack in it. One wheel has a slight scuff from a tyre machine on the rim but it is hardly noticeable unless pointed out. Looking for £200 ovno
Next are a set of 5 Austin A40 steel wheels in 3x16", 4x4.25" or 4x108mm PCD. Great for building a traditional or rat rod if using four stud ford axles. This is a set I have put together over the years so three of the wheels are cream and two are green but I presume anyone who buys them would paint them to suit their car. Looking for £100 ono
I also have a single one of these wheels in 3.5x16. £30 ono
Next is a set of 4 standard 14" MGB rostyles 4x4.5" or 4x114.3 PCD. These are in need of refurbishment and the tyres have all seen better days but would maybe do for rolling a project around the workshop. £25 ono
Set of 20 Ford RS style wheel nuts, 12x1.5 thread, brand new and never been on a car. £15
Single Maxxis 205/40x17 tyre brand new, never been on a car. £20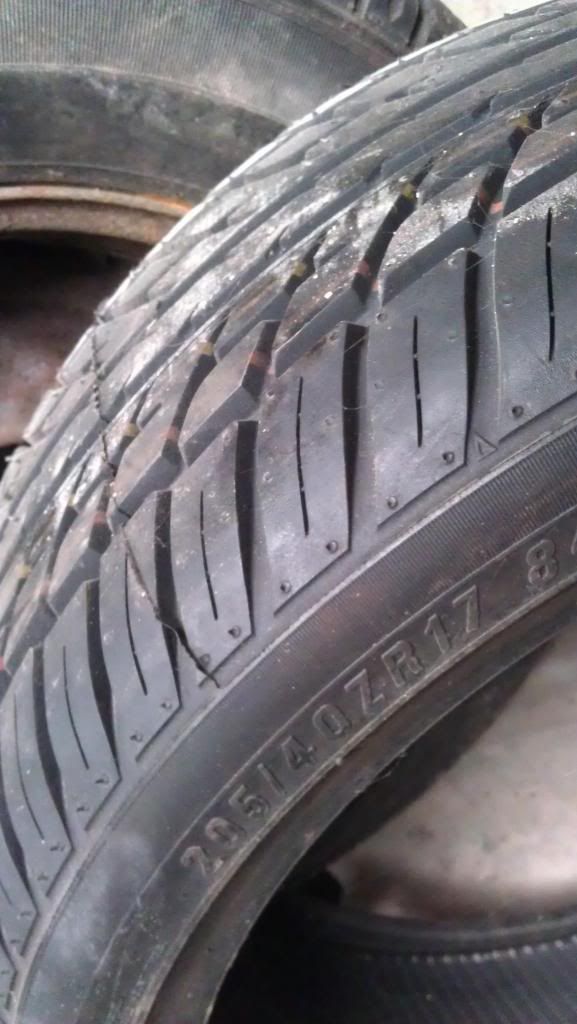 Everything can be posted. If interested in anything send me a postcode and i can get courier costs.
Cheers Barry
--- New Post Merged As Per 5 Day Bump Rule ---
I have just realised that I have made a mistake in my listing for the A40 wheels. The set of 5 wheels are 3.5x16 and not 3x16 as I had mistakenly put. Also the single wheel is 3.75x16 and not 3.5x16 as I had put. I hope this hasn't caused to much confusion.