Hi Folks
I shopped around for a brake pedal assembly for this job , but it seemed like I would be just modifying most of it to fit my needs. So as usual I figured I would make one on my own.
I started with some 2" wide 1/4" thick flat plate, and 1"1/2 OD round tube with a 1"3/8 ID
and for the pedal it self I am using 2" x3/8 plate .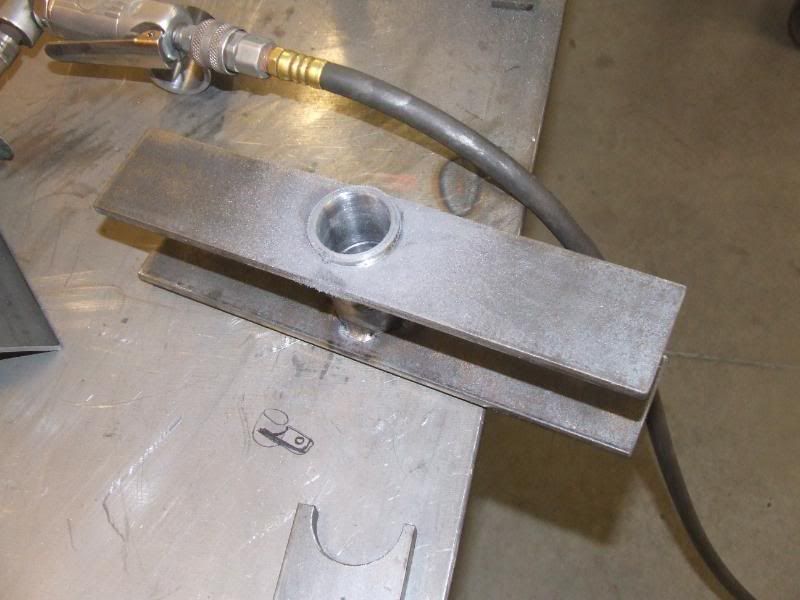 It was easier for me to take two pieces of tube and tig them together and with the inside edge machined and butted up it leaves a nice area for grease to hang around in and keep the pedal shaft lubed.....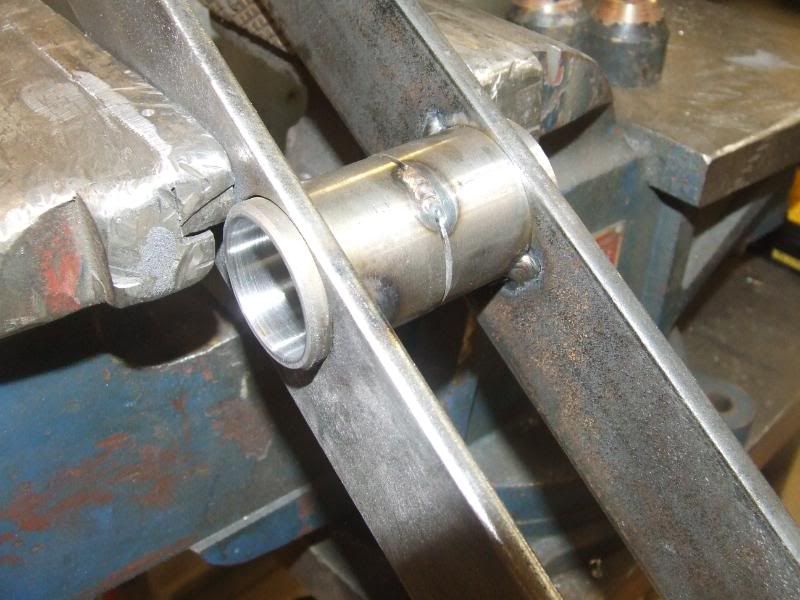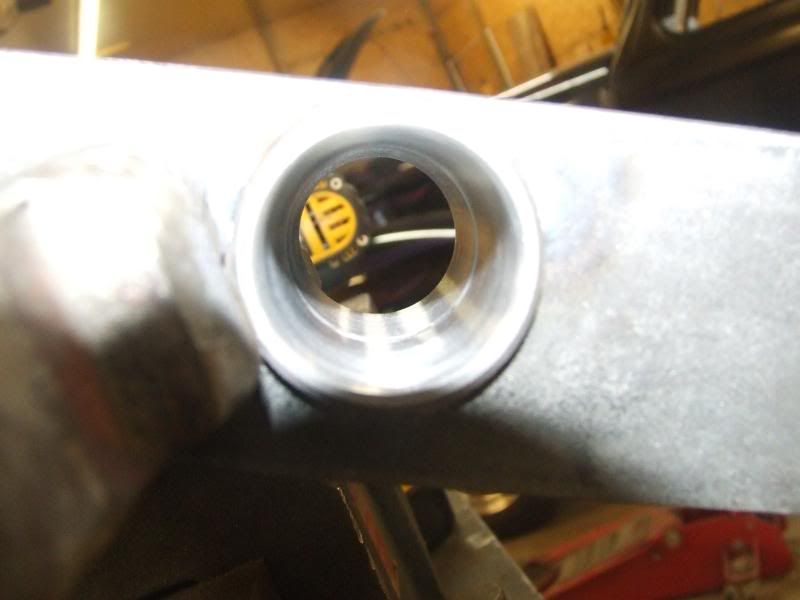 Now I have to make a mount for the pedal to hang from but keep it so it can be removed.
Here I am tig tacking the pedal sleeve on the shaft so I can machine two flats in .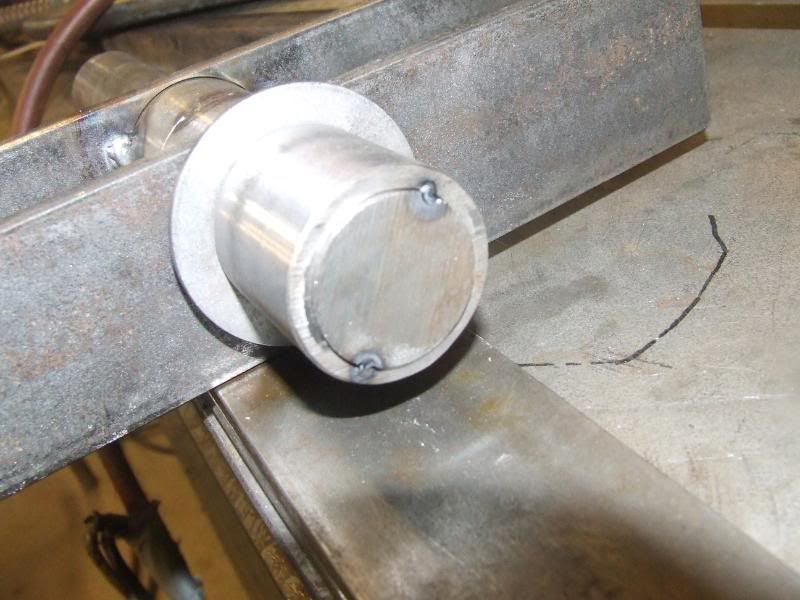 The flats supply a place for the head of the threw bolt to sit flat.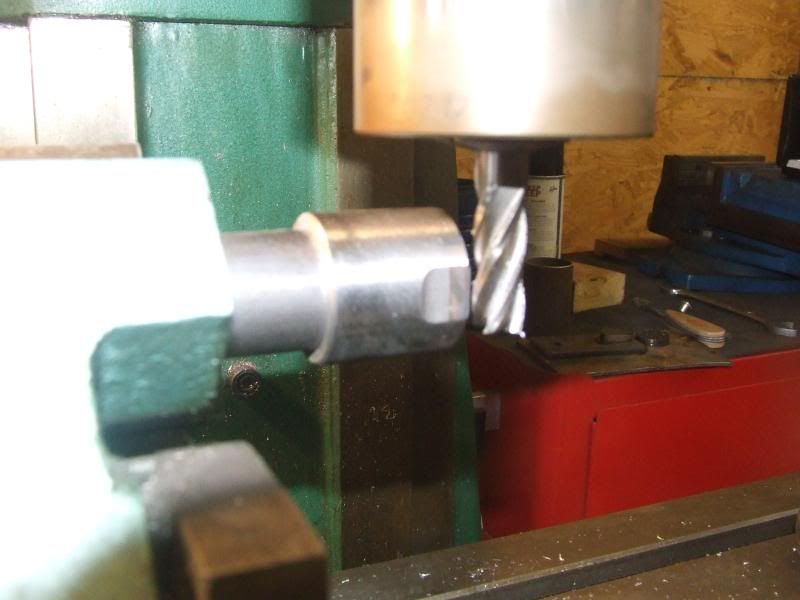 After two flats were finished I used my protracker to give me my 90 so I could drill threw square.