Discussion Starter
·
#1
·
I was thinking about making one myself, like I did with my last car, but a bit of research turned up this bad boy: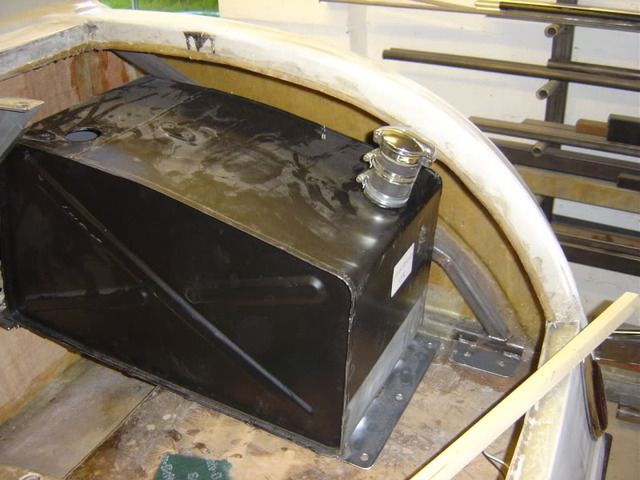 It's a landrover fuel tank, bog standard, bought new, straight from the dealer in Cannock. Cost was about £55. It holds ten gallons and has fittings for a standard Landy fuel sender, to make life easier. Underneath is a single tapped hole, about 14mm, or some such oddball thread, but I tapped mine out to BSP size for a hydraulic fitting.
It comes welded to a 1/8" thick steel base plate, so modifying the mounting brackets is easy without running the risk of burning through the tank.
The filler cap was found at a boot sale, but the tank comes with 1 3/4" hose stub.
I have already fitted the brackets to mount a second one to the other side of the boot, should the need arise.