Set of unused but not brand new chrome smoothies and new tyres. The cars been on these in the garage but they've never seen a road. Generals up back and fire stones up front. With baby moon type centre caps. Sizes in pictures. Little but of pitting on a couple. Unilug type.
Looking for £325 or closest......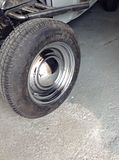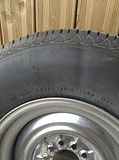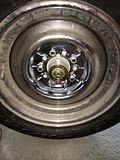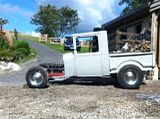 Sizes:
Front 165 R 15 86T. 5 on 4 1/2 and 5 on 4 3/4 unilug. Back spacing 3 1/2" (about 93mm?)
Rear 235/75 R15. Same unilug pattern. Back spacing 4 1/4" (110mm)
Hope that helps.....