It's really not a trick question,
How much do we really understand metal.
It's something we use to repair holes, we pull dents from it, we weld on it, we sand it, prime it, but do we understand it :mooooh:
So many cars , planes , trucks, boats, they all have different shapes bends and contours. In fact there's thousands of them, but there are only two things that make any shape you want or need, that is Stretch or Shrink.....
These two processes will make or repair any shape in any car, boat or well you get the idea.
Let me give you an example.........Here is a flat piece of the metal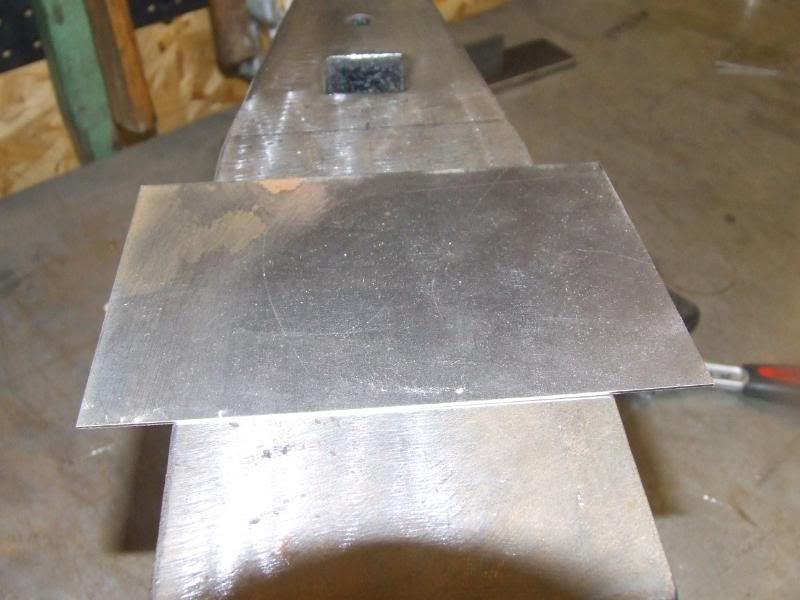 Even a mild tap from a ball peen hammer will change the entire panel.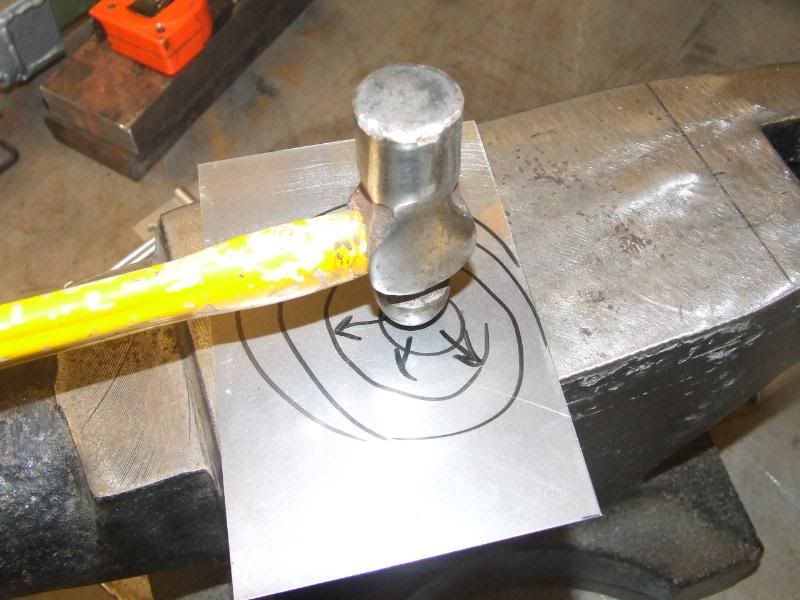 Notice the lines drawn, very similar pattern change happen to the panel after being hit with the ball peen, much like ripples in water.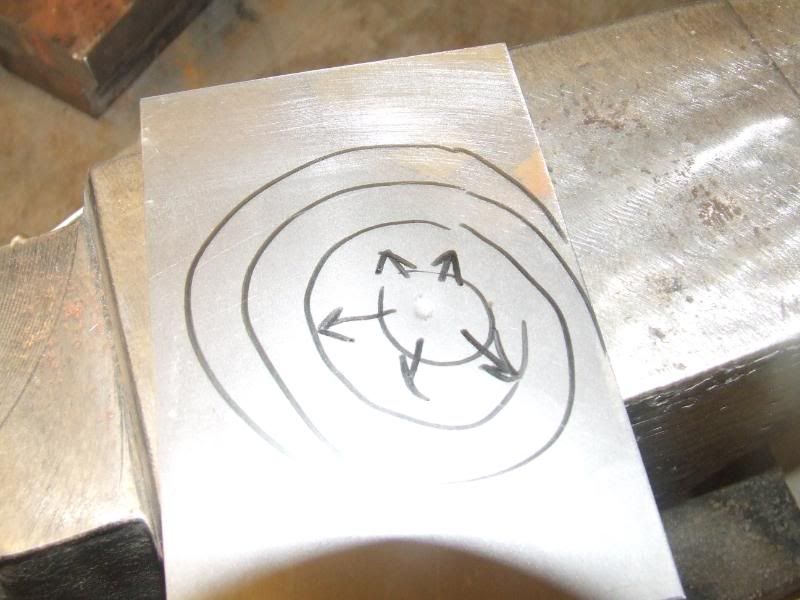 Now were not going to notice the change from one tap but place many taps in a predetermined area and there will be a significant amount of change....
Watch this next panel change and keep in mind this can be applied to any shape and by hand with common tools and get great results.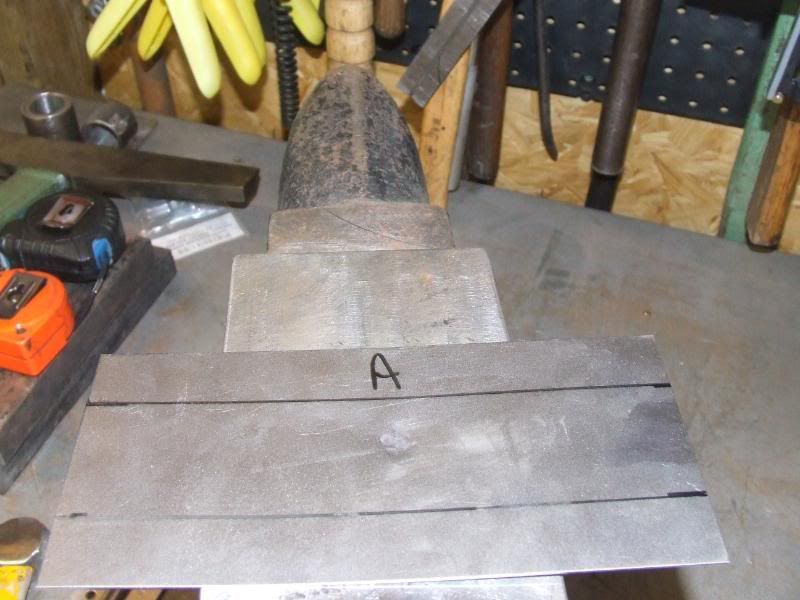 After about five taps , lets see the changes.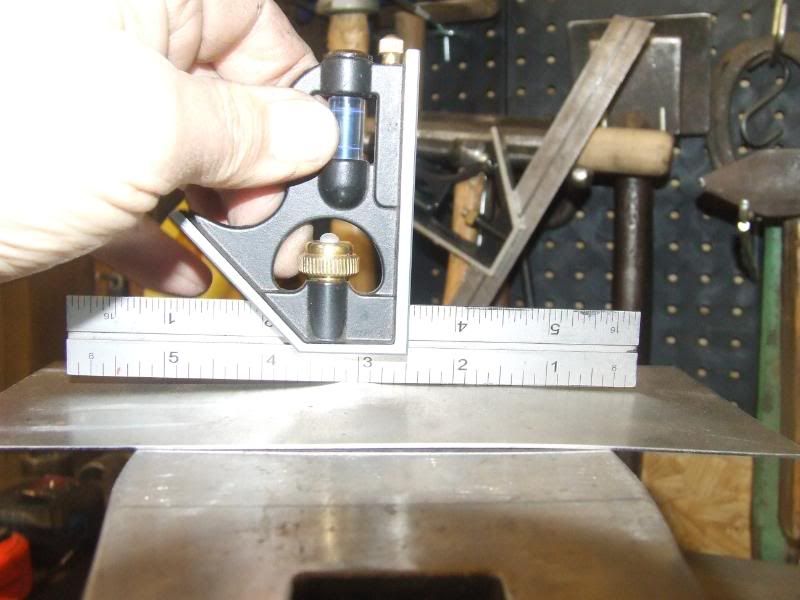 Now repeat those taps threw out the area between the lines.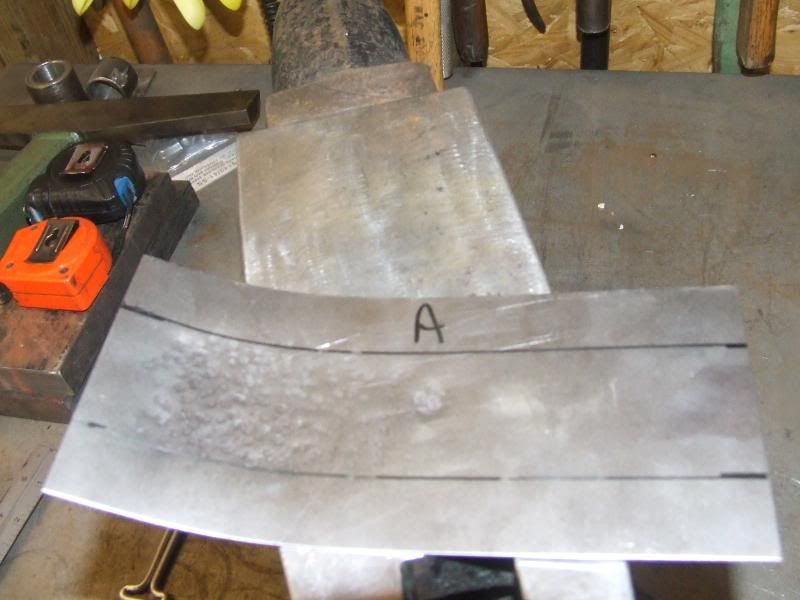 Now looking at the panel below it appears to just have a two dimensional roll which would be much like a barrel or a tube.
Three dimensional is basically a compound curves, much like a basket ball cut in half.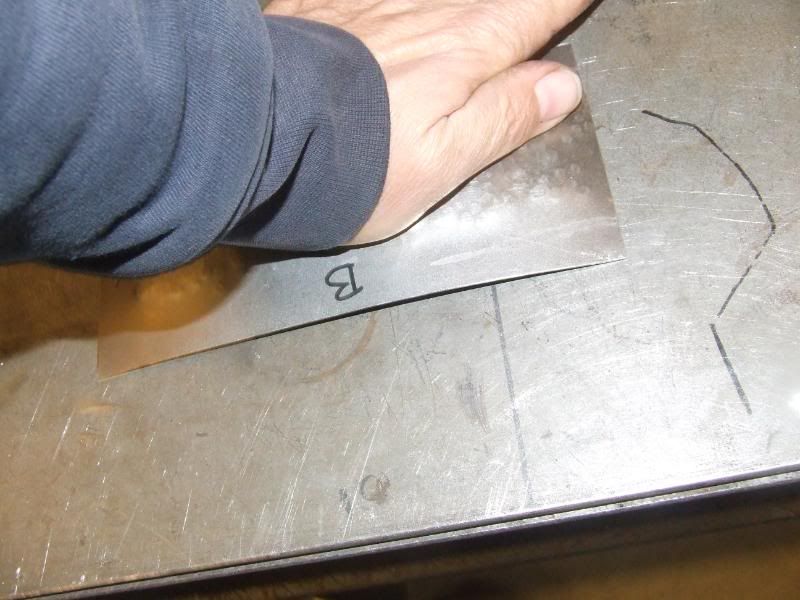 Notice that each corner is touching the bench and the rest of the panel has air space beneath it.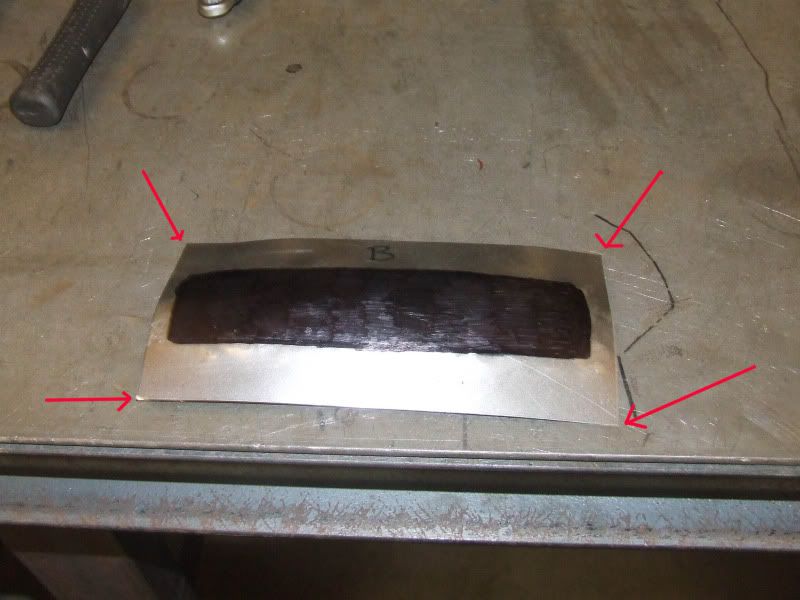 So lets look back at this photo and this starts to make sense, the ball peen hits the metal thinning the area it hits and sends a (three) dimensional wave threw the whole panel. This is why the panel shapes in a compound, not just a roll, The shape of the ball peen is not able to send the change in just a two dimensional form.
Lets look a little deeper in to what happened after the change went threw the panel. We now understand that the metal directly under the ball peen is thinner, so if its thinner , the surrounding metal had to get thicker.
This explains why the area thats thinner raises, like the panel below.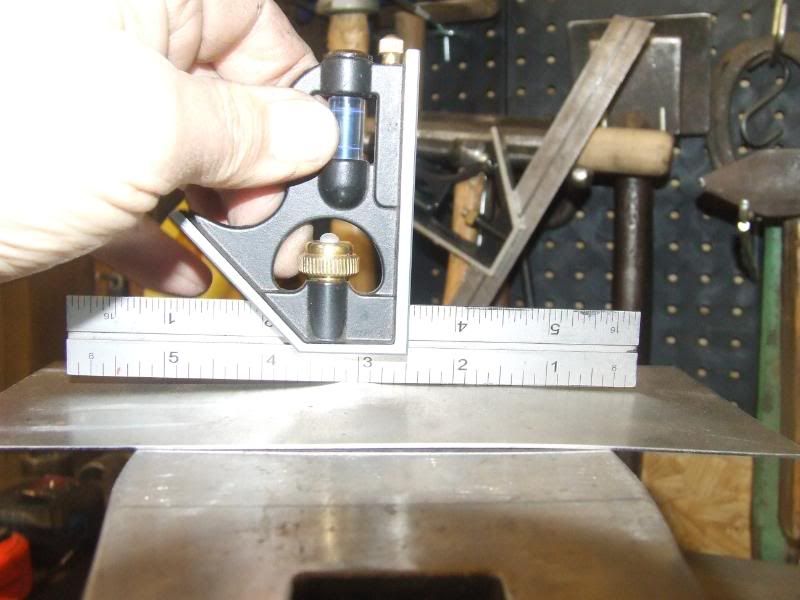 It raises because it seeks the path of least resistance, wich confirms the outer area is thicker.
Now thinning is also or mostly refered to as stretching this is one part of shaping . in the next thread we will look at shrinking, so we will use terms like thikening and gathering.........