round port small block chevy hugger headers £50 a pair
--------------------------------------------------------------------
late small block ford reverse rotation water pump good £20
postage on this is about £7
-------------------------------------------------------------
flaming river vega to 3/4dd steering joint £40
steel bar dd 3/4 £20
together £60 plus post royal mail standard parcel £4.60
------------------------------------------------------------
1;; dd to 3/4 dd £40 plus postage at £4.60
-----------------------------------------------------------
pair of 15'' f1 style 4.5'' pcd wheels 5j = 6'' to outer rim = swap for the same in 7 or 8
9'' diff open 28 spline £30
---------------------------------------------------------------
8'' axle case needs a wire brushing, but very solid and is the favourable same size all over non tapering tube and no oil fill - no ends, will have some soon, been cut to give 54 inches £100
----------------------------------------------------------------
one stock shaft to fit the above on the long side £50
one minty back plate to suit the above £35
pair of 10'' ford brake shoes £40 new
pair of economy mid chevy caliper adapter for round back spindles £45
pair of oem mid chevy calipers £45
pair of f1 front spindles £50
pre 1957 28 spline ford pinion yoke £25 - swap for a later one.
pair of centre mount trim rings £35
pair of bnullet centre caps chrome £30
twin belt chevy crank pulley £20
--------------------------------------------------------------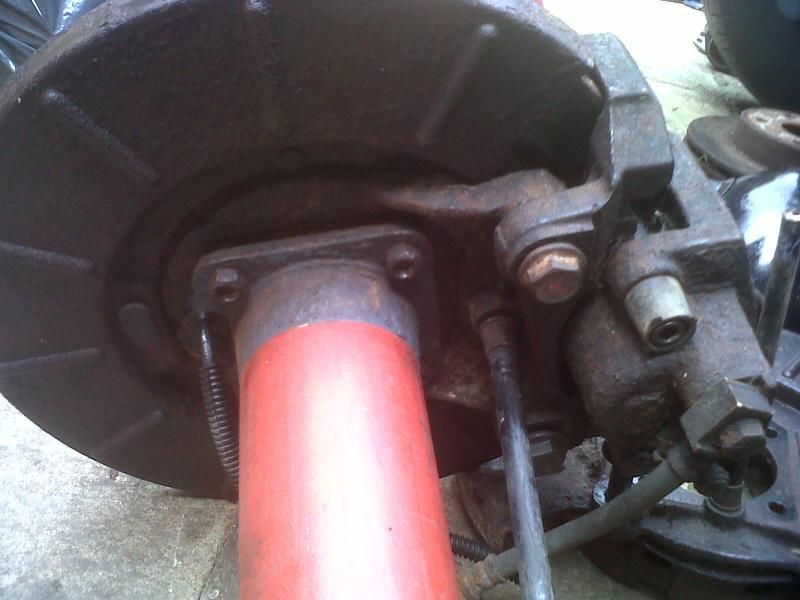 set of shafts and complete brake set up from a jeep cherokee , incluidingh the 2 pot front late style calipers £150 - would be great in that 8'' case
will throw in the axle tube. The ends have been spun down to insert into 3'' 5mm wall tube 'supplied' 5 on 5'' pcd 12 inch discs, the discs are scrap, the calipers fit to the front, inside handbrake shoed, press on bearing retainers two peice bearings, will only respline to 28 spline, front calipers are twin piston all a tad rustier than the pics now. cheap - all you need is a centre and a diff
[email protected]
28 splines, 150 quid for two resplines
sweet axle.
-------------------------------------------------
16 or 18 inches of 28 splined small bearing half shaft - pop width on the short side £45
wanted one 28 splined small bearing shaft about 29.75'' inches wide please, and a 28 spline 1310 pinion yoke
a pair of 4 windowed 7 by 15 inch steelies and 4 caps
gt2 batwings