This car was rescued from the crusher at the last moment.
It was found in a warehouse in London.
I have traced the three previous owners of the car since I purchased it.
I sent a request to DVLA asking for the history of the car.
Amazingly I found the phone number of the first owner who purchased the car in 1956.
He told me the name of his friend who was the second owner in the 1970`s, he told me a lot about the car after I contacted him also.
Quite a rare car.
The car had not run for many years.
I went through the car checking all components and changing fluids etc.
Amazingly the engine runs great, but at 1390cc it does not set the world on fire at the moment.
So with the car running and driving I decided to repair the rear wheel arches correctly.
You cannot purchase panels for these cars so everything has to be made from hand.
I totally rebuilt the rear quarters inside and outside from templates I made of the original panels.
The rest of the car is totally original , rust free and as solid as a rock.
I took all the paint off to a bare shell on the exterior, prepared the body work and put her in primer.
I took her to some shows last year like this.
As springtime is upon us I need to get her into paint.
The interior is original and in excellent condition, which we are leaving stock.
I did find an original brand new bumper only 10 miles from where we live, sitting in the rafters of a village garage.
Morris Mike.
URL=http://s369.photobucket.com/user/prunerede/media/mgbgtstandardhillman019.jpg.html]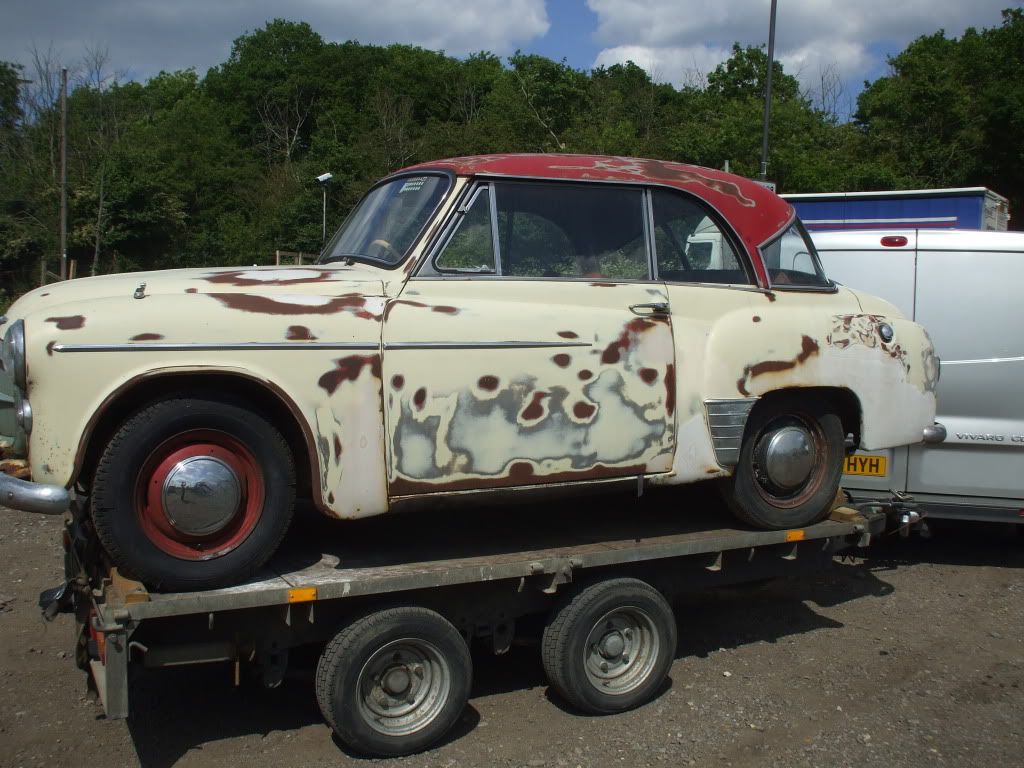 [/URL]