Discussion Starter
·
#1
·
A few years ago I bought a set of rubber seals from Ward Engineering to replace the worn out felt seals on the lower, outher traling arm fastening point on the Jaguar hubs.
I did a fast trial fit and thought they looked a little too large. But when I contacted Ward about this he insisted that they would fit.
I had lots of other stuff going on then so I just put the rubber seals on the shelf for a while.
Tonight I decided to put them on, but there is no way they can slide in there. They are simply too big. The seals outer diameter is 1 5/8" (or app 41,5 mm) and the seal seat in the hub is only 1 9/16" (or app 39,5 mm)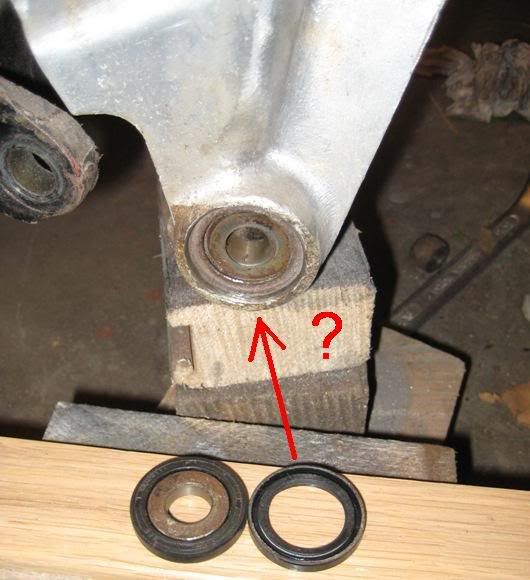 Are there several different hub types? Older ones with smaller seals or something? My hubs are from the late 60 I think.
Are others familiar with this problem?