I have already posted this on the `The Shelf` section, but thought I might try on here also.
I`m the process of trying to Rebuild/Restore the Airfix Krackle Kat and Kansas Kruiser kits and need some help.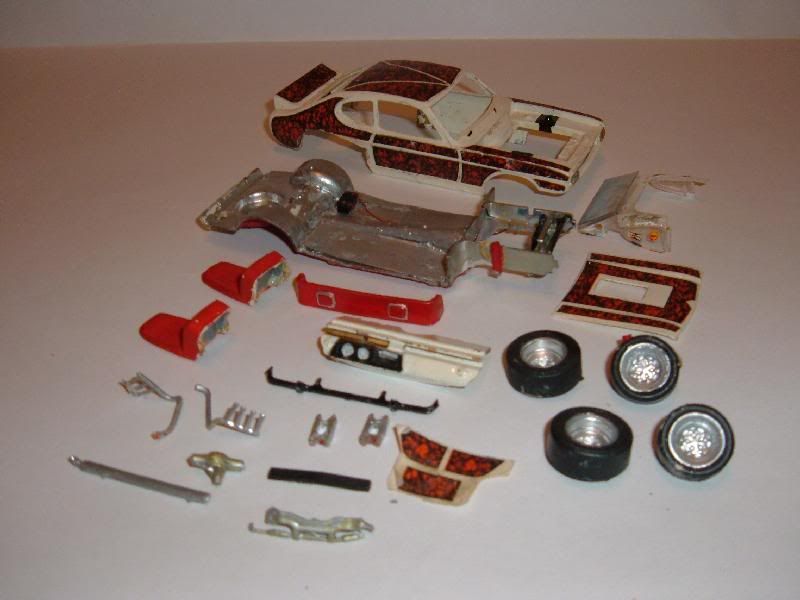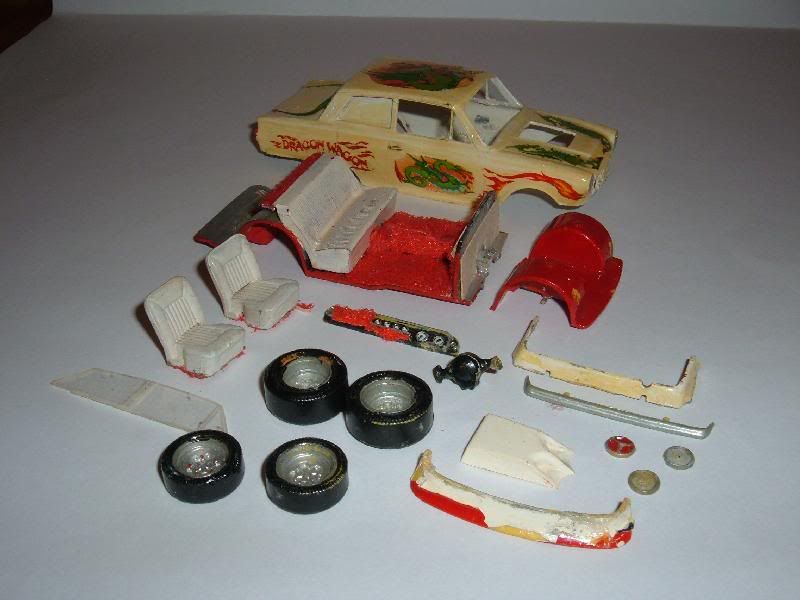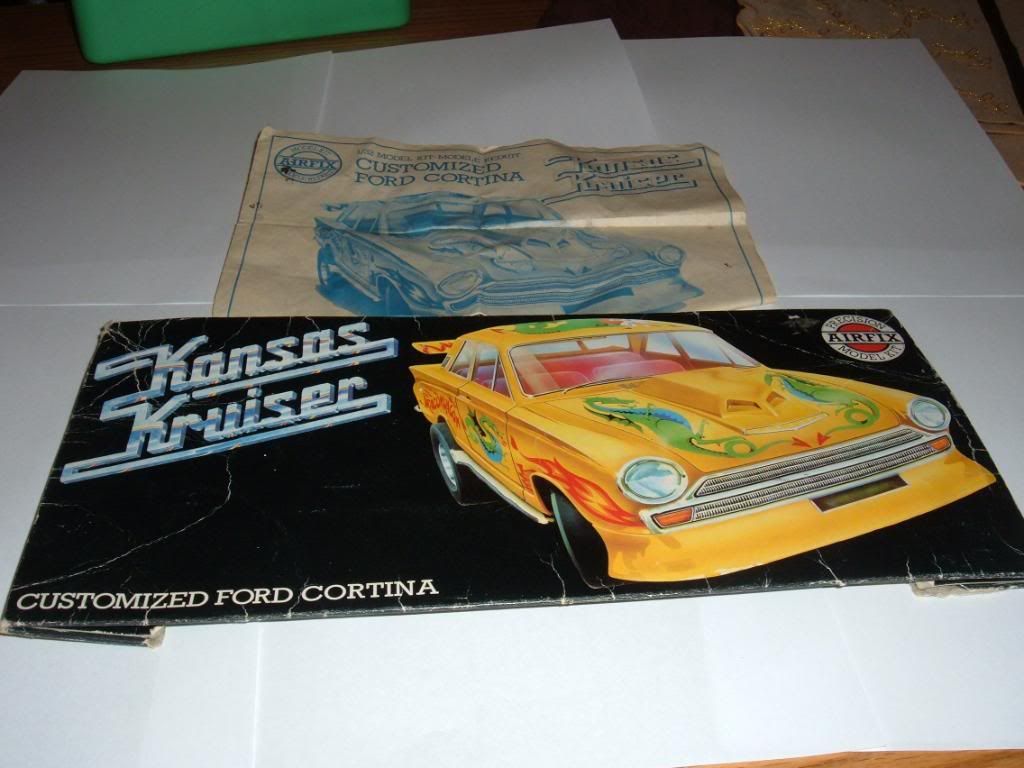 Does anyone have a set of instructions for the Krackle Kat Capri kit that they could either Photocopy, Scan or Photograph for me.
I already have the Kansas Kruiser Cortina ones but just need the Capri ones for reference.
As you can see I have most of the pieces, but I will have make some or modify bits from other kits for the rest.
l think I will leave my competition Escort slammer kit as it is and use the suspension etc for use in the Capri.
R.H.