Discussion Starter
·
#341
·
esterdays and tonight's work was finishing cleaning the insides of the door, sanding stuff down & putting filler back on......again

The door as of last night, cleaned up, welded where necessary and treated with the first coat of hydrate 80.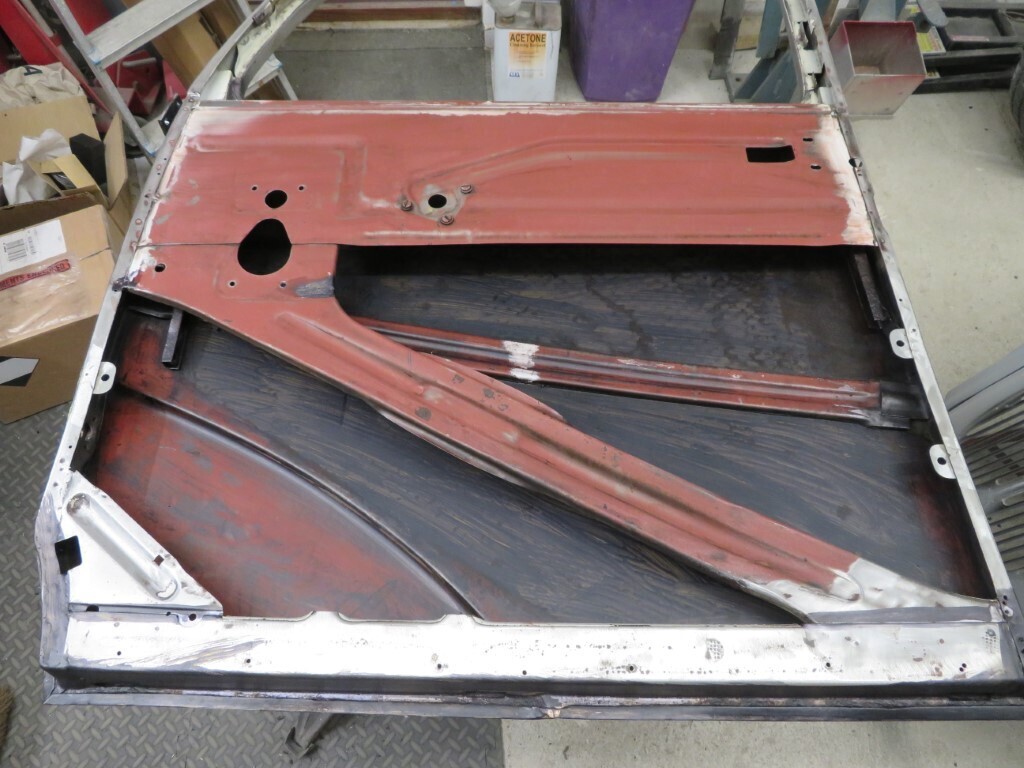 Tonight it got more treatment of hydrate 80 in the areas I could not reach when it was flat. Upside down it was fairly easy to get into the very top of the door and into the window channel areas. I'll leave that to cure for a few days and it can then be primered.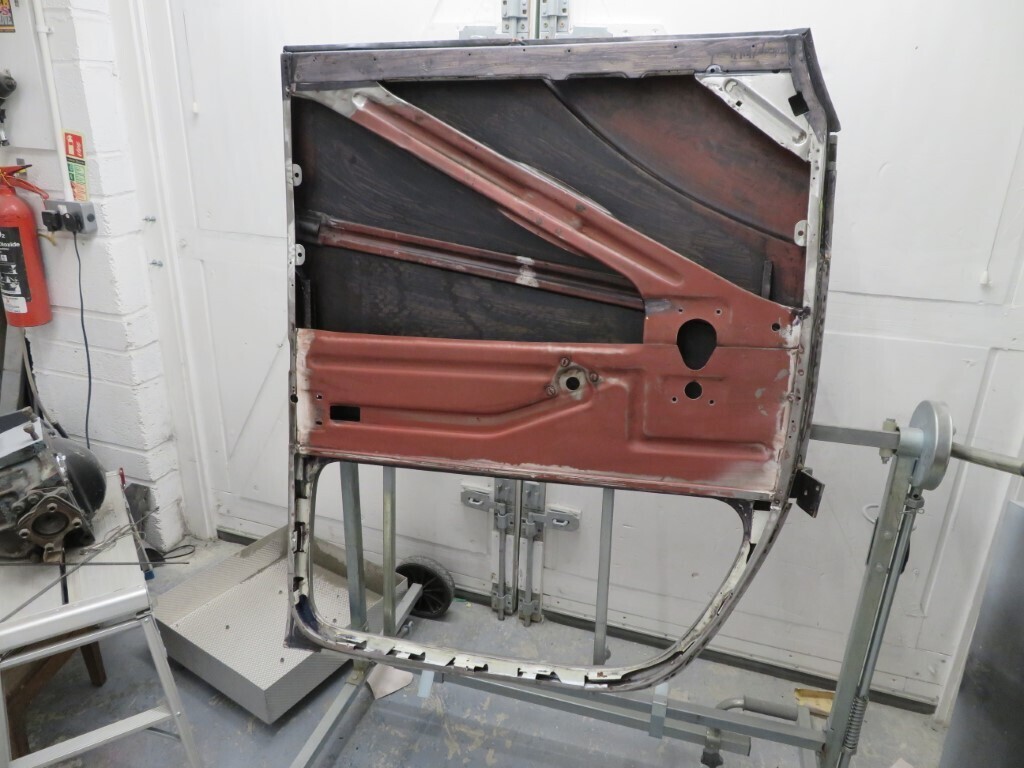 Next was sanding the A posts again together with the bonnet. More filler then got applied where necessary. While that was drying I got around to applying the last bit of seam sealer under the car where it was needed and then the bonnet sides got seam sealer applied in the joint between the bonnet top and sides. The paint will always crack in this joint as the bonnet flexes so much when its opened & closed, but with the P/U sealer in it at least water will never penetrate into the joint again as it remains flexible.
It's the black line between the panels in the photo. After applying this I put yet more filler on the bonnet sides. This will get sanded back tomorrow.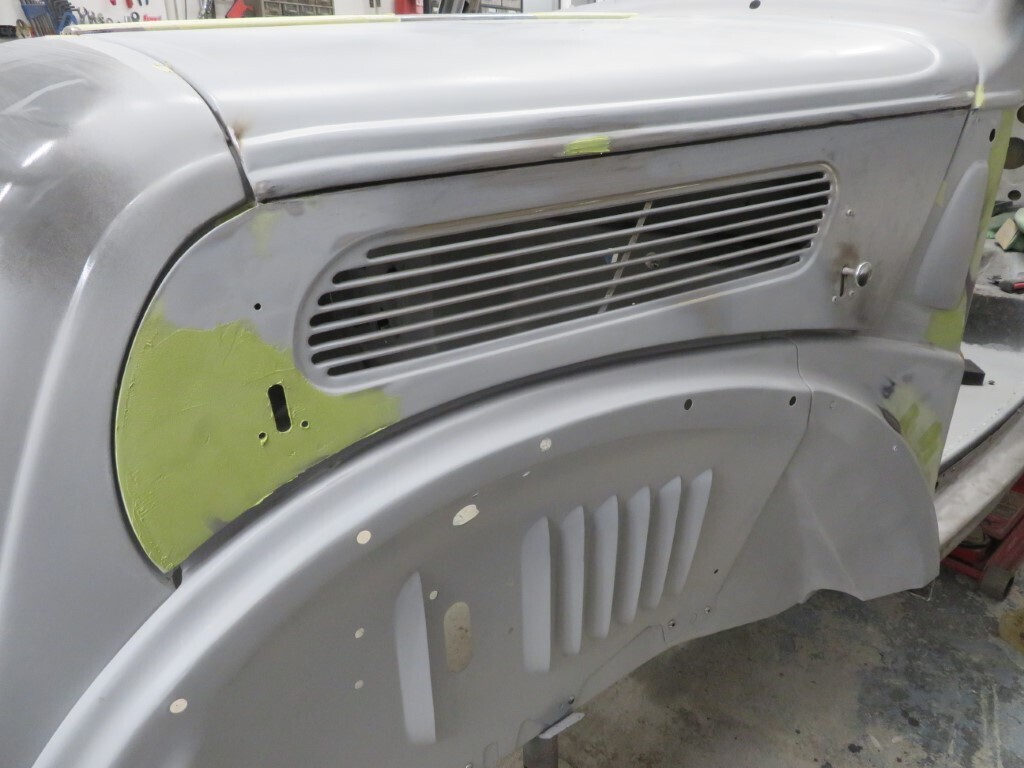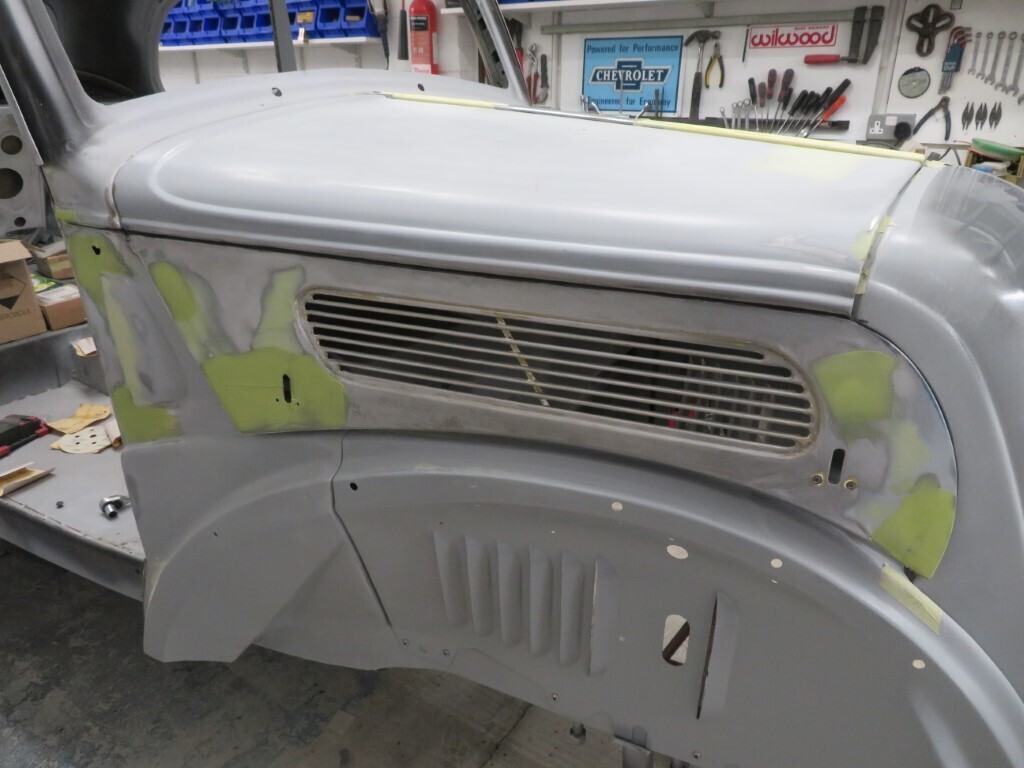 Phil will smile at the next photo, there were some holes in the bottom of his dashboard where the switches were mounted originally. You could not see them when it's fitted so they could have been left. I had already glassed over them on the inside of the dash where I had strengthened it.
But I could not leave them, ha-ha! so they got glassed in as well and filler applied on top
While I was sanding that area I started flatting off the rest of the dash in preparation for primer. This revealed several low spots, so they are also skimmed over here.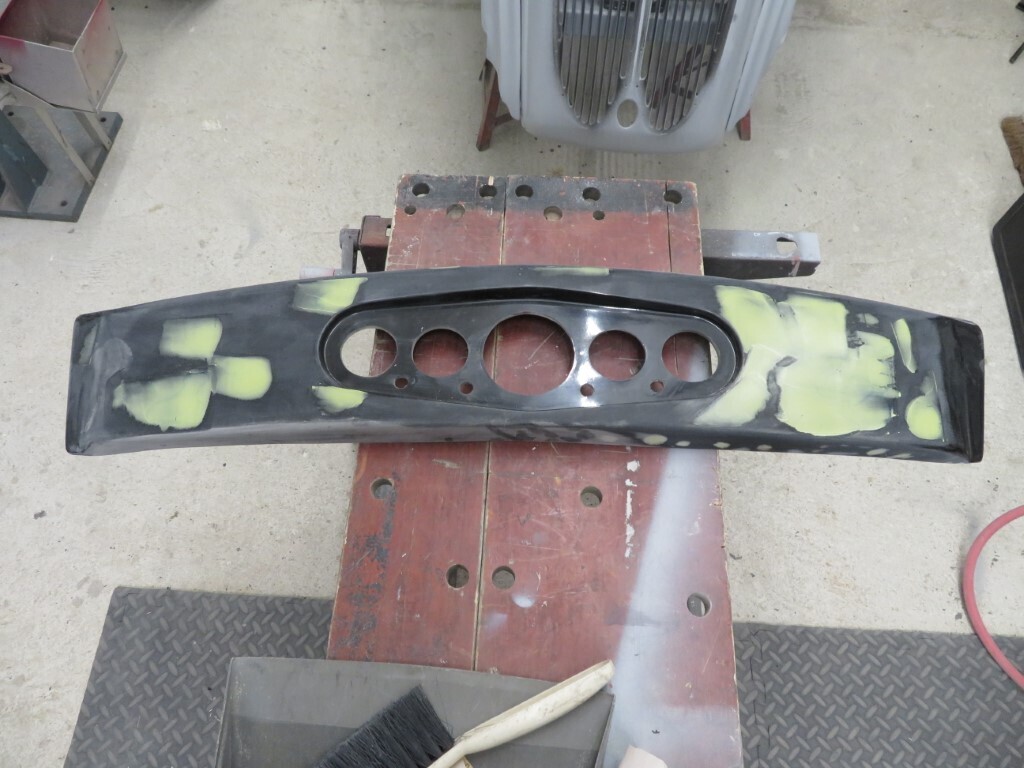 389 hours.