Discussion Starter
·
#741
·
Tonight was a bit frustrating.
Crossmember was fitted back up - I had to run the drill through the holes again as they had tightened up a bit with the heat from welding, but then it was put back on the car. I just need to get new washers & nyloc nuts and it can be torqued up properly.
Then it was time to strip the front hubs and split them so new studs could be pressed in. Drivers side went ok though it was a little disconcerting as to how loose all of the bolts were on the calipers and brake fittings - barely any effort on the spanner to undo any of them.........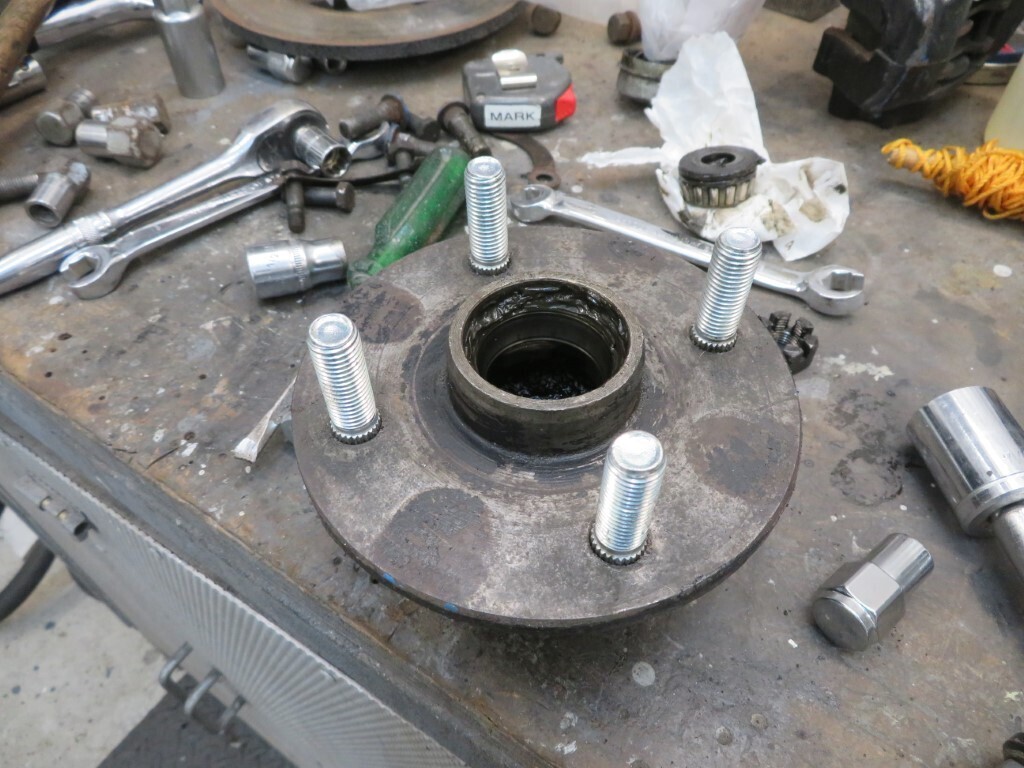 Passenger side.....not so good. Wheel bearing was seized onto the stub axle - some gentle persuasion with a lot of gentle tapping with a hammer on the disc as the disc was spun saw it slowly come off.
Inspection shows it had spun on the stub axle picking up metal and scoring it. The outer race also spins freely by finger in the hub - though this can be fixed with some bearing fit loctite.
I carefully dressed the end of the stub axle and the bearing is a reasonable sliding fit now, but we will look at the spare one off the crossmember donor to see if it's the same and a good replacement.
So not a lot of progress for an evenings work

898 hours.