Discussion Starter
•
#61
•
This post brings us up to date in real time so updates will be slower from now on.
Hmmm....finger is lovely & black now, but it mostly no longer hurts - still quite swollen though.
I put a shout out for a new bootlid lamp on facebook, and it turned out a friend 3 streets away had one - result.
Picked it up but unfortunately it's in poor shape so may not be usable. It's currently sitting in a phosphoric acid bath so I'll see what it looks like in a day or so.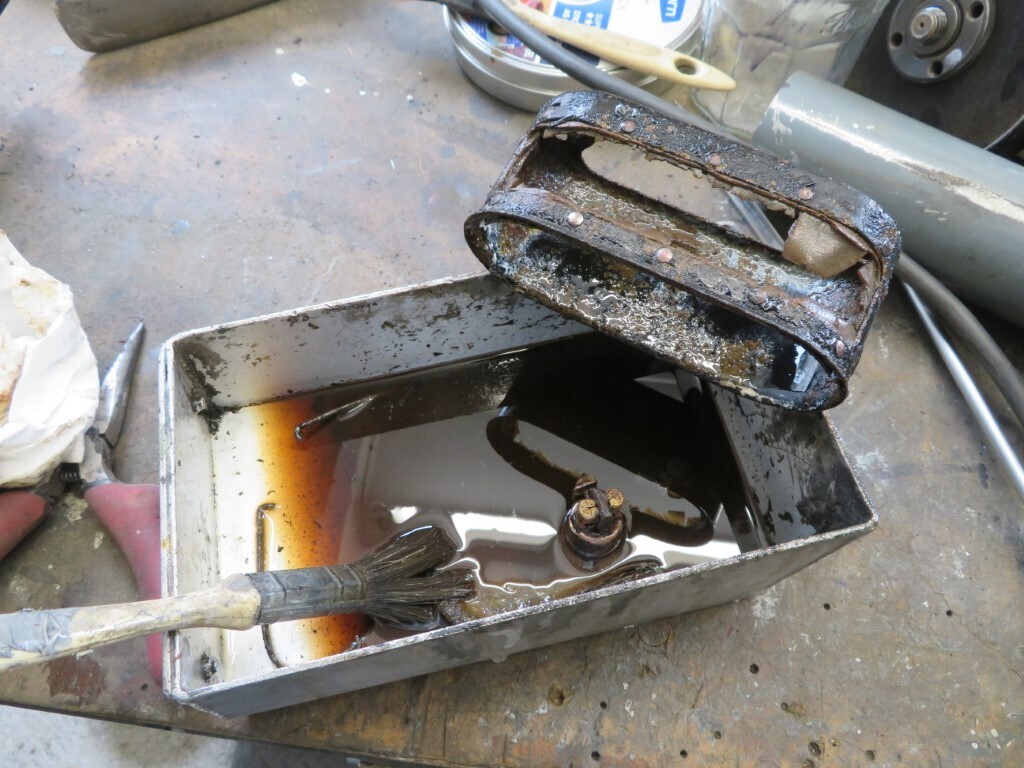 not much to show for todays progress as I was doing the rest of the boot gutter repairs. I was half way through welding in the new metal when I thought it was not good enough as the lip was too small. So it all had to come out again - which was a bit of a chore - proves my welds are good though!
Cut and folded/stretched a new peice of metal - with the right size fold on it! and welded it all in. Coated with Hydrate 80 so it will be ready for primer soon.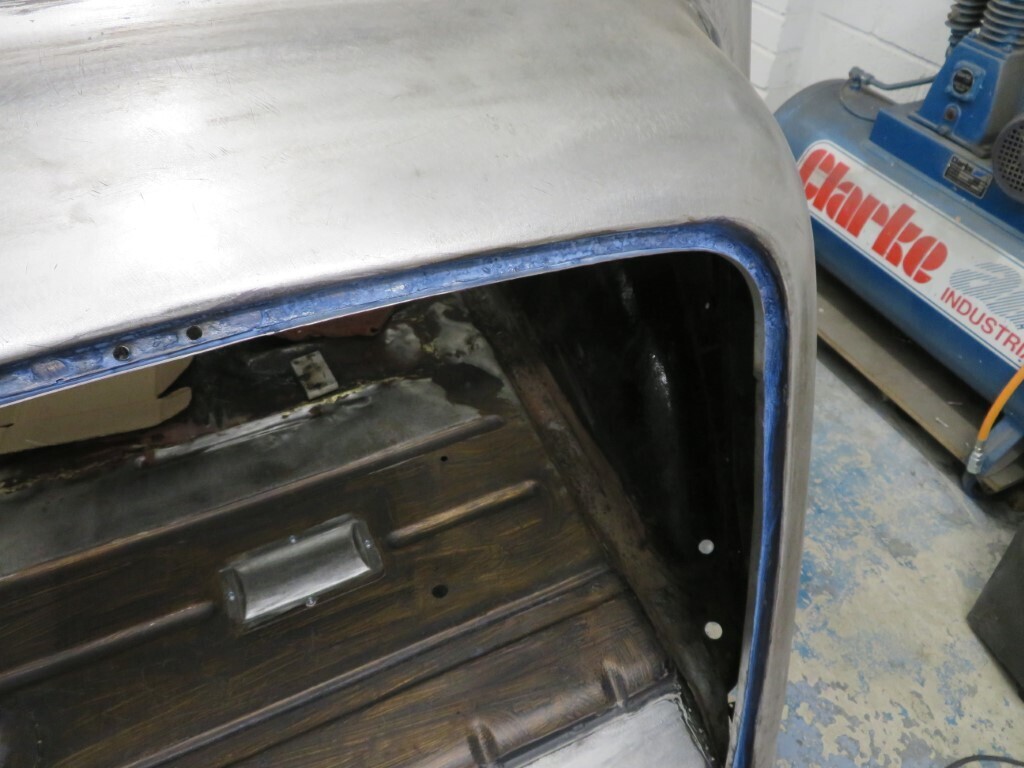 Then I welded in the new metal by the fuel tank outlet and fitted the rivnuts for the cover plate, all fitted here.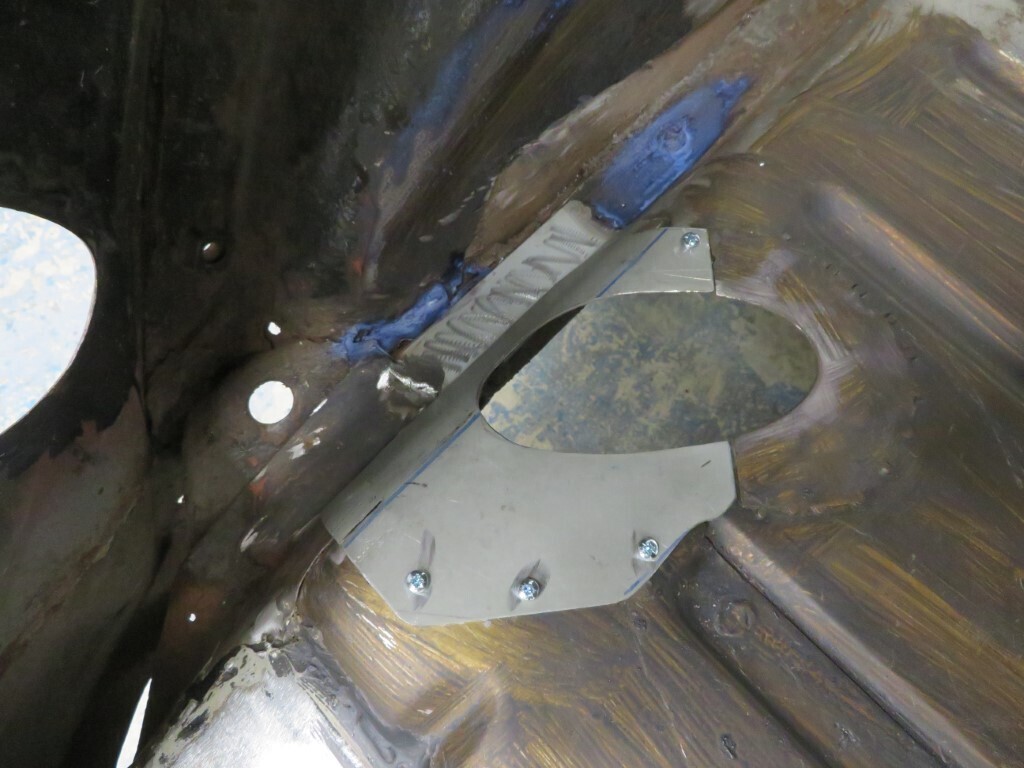 91.5 hours.