Discussion Starter
·
#1
·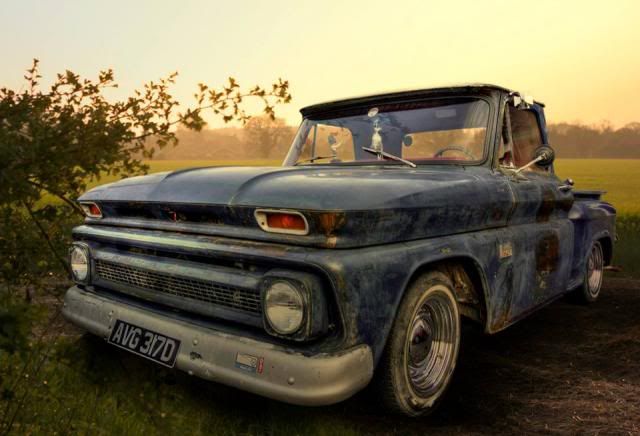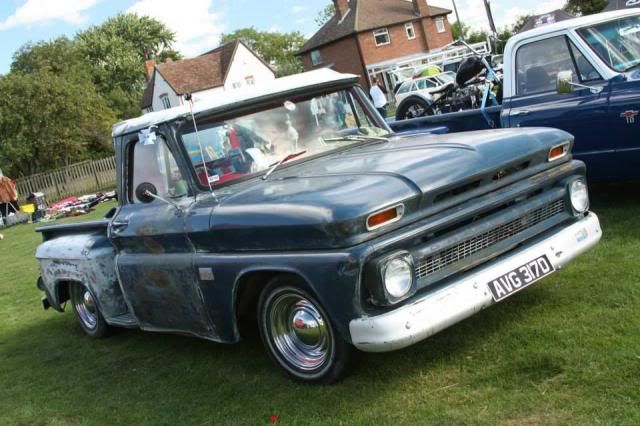 I just realised that I don't have a thread up here for my truck!
As per the title, its a '66, ex United States Air Force, Chevy C10, from Beale airbase in California. It still has some of it's original (sprayed on) markings from the USAF on the doors, wings and tailgate along with a couple of stickers on the bumpers, etc.
It runs an inline 6 Hi Torque 250 from a later vehicle, with 3 on the tree. It has a different rear end that means that I can cruise at a higher top speed. It's also been bagged all round with a simple little setup. I'd like to put a subtle notch in the rear at some point (I still want a useable bed in the rear) and fit dropped spindles to get the front down lower too. Other than that its pretty much standard, this work was done by the previous owner in the states who built it as his shop truck.
I'm the first recorder owner over here and so far i've fitted a new wood bed in the rear and cleaned up the back end prior to bolting it all down. Cleaned and sprayed the interior (it was matt pink!), insulated the cab floor, made new carpets, re-trimmed the seat with a mexi blanket and trimmed the door panels to match. Fitted new door rubbers, fitted new starter motor and pin stripped a steel box that I bolted in the rear for extra storage. The floor is totally solid and its never had any additional welding/patch work done to it. It has a few surface scabs where they all go but it acts to the character for me.....
For anyone interested there is a complete build thread started by the previous owner from when he found it in a field wearing white paint through to my current ownership as i've resurrected his build thread.
Link to build thread here:
66 SB Step Side- Ex Air Force Base Truck - The 1947 - Present Chevrolet & GMC Truck Message Board Network