Discussion Starter
·
#1
·
Hi All, Just a quick peek at what has me scratching my head at the moment. :smoke:
'54 VW pick up which has had ist chassis replaced with box by the previous owner. Would have been fine, except he didnt seem to know how to measure..... :shake:
So, captain Makita comes out to play, and this is the result...
So, first off, I had to get it in position to be able to work all round it: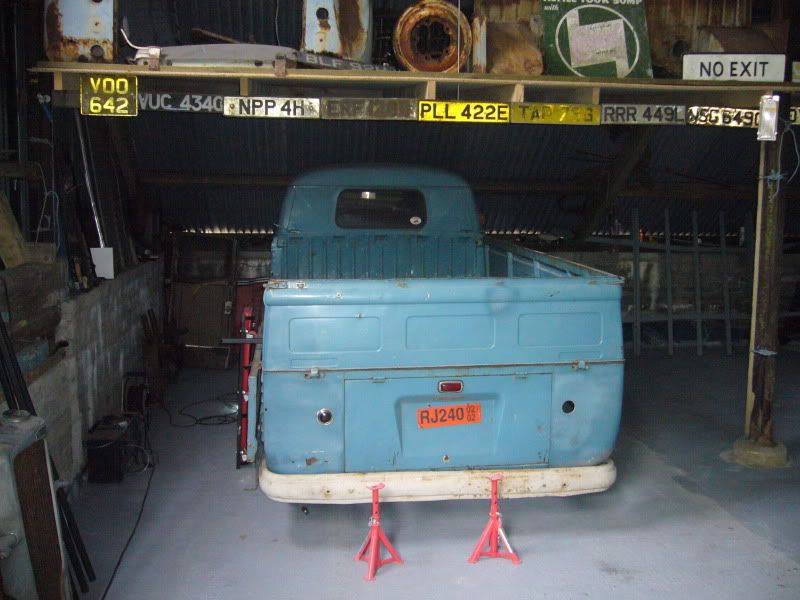 3 days worth of floor painting had to take place first! :roll:
So, this is what I had to start with. Solidly welded in thick wall box section and a type 3 IRS and torsion tube.. slightly to the right! :?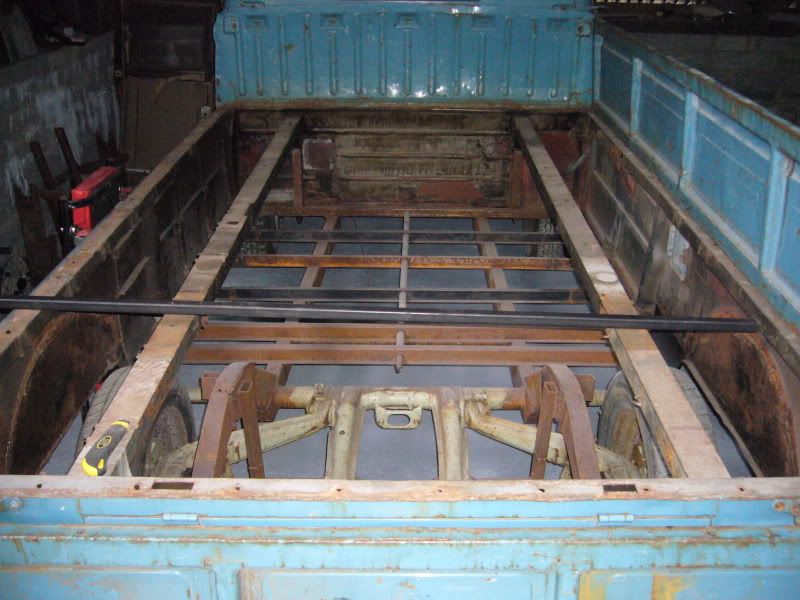 So, up in the air it went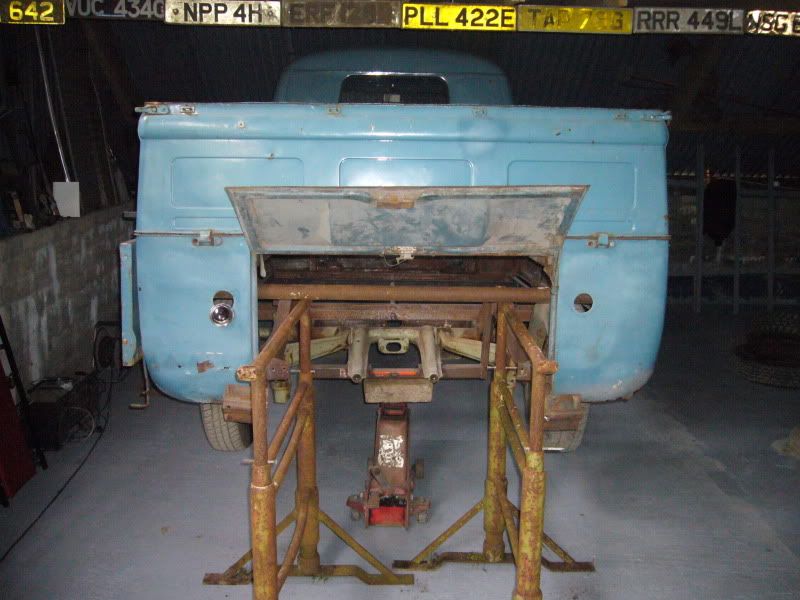 The yellow line shows where the original chassis ends. The original firewall was dropped back in place temporarily to make sure the rails were in the correct place in relation to the load bed carrier rails and the sides before bracing.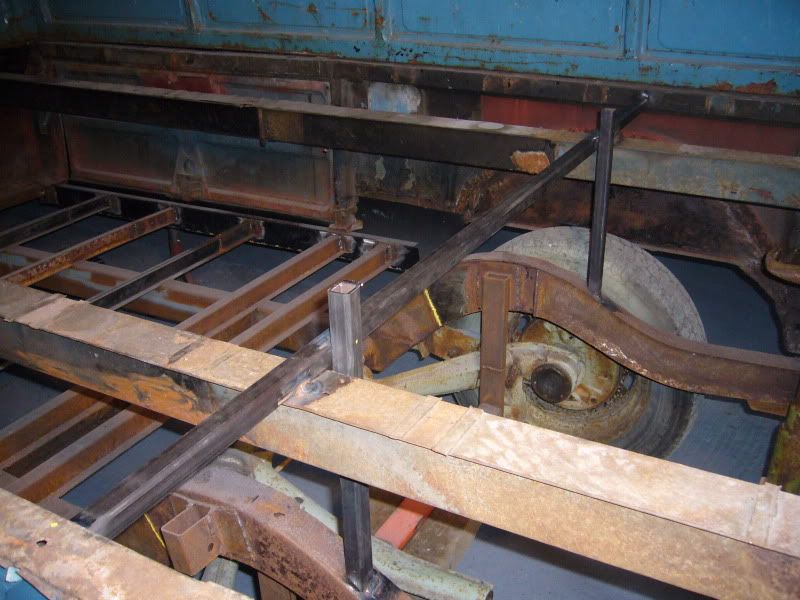 No going back now!
At the front, the cab had taken a nose down stance, when I sliced through the rails at the front, this rectified itself a bit with a TUNK! The gaps at the front of the side gates are a lot better now!
So, before doing the final cuts to the rails, the top hats etc were sliced through to allow the chassis to drop down on the jscks so it would not grab the cutting disc as it sliced the last part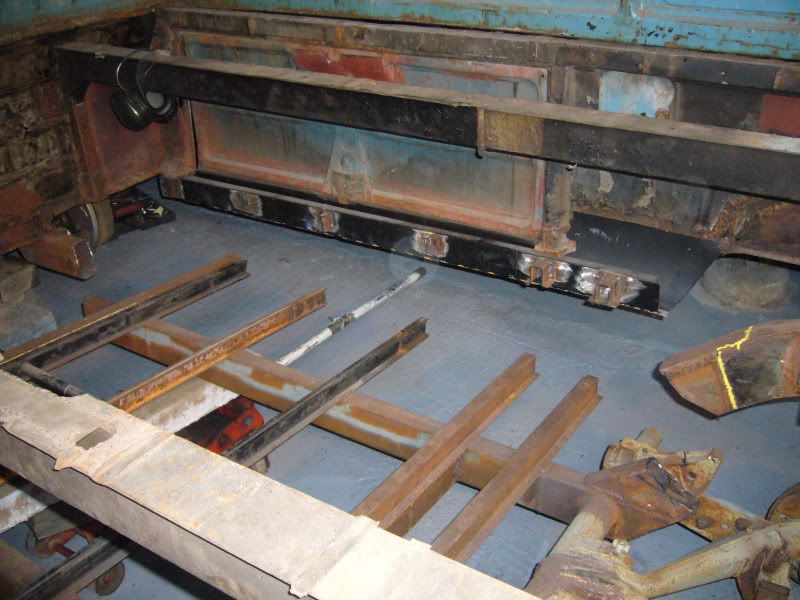 Its clear!!!
Not a sight you see every day... or would want to!!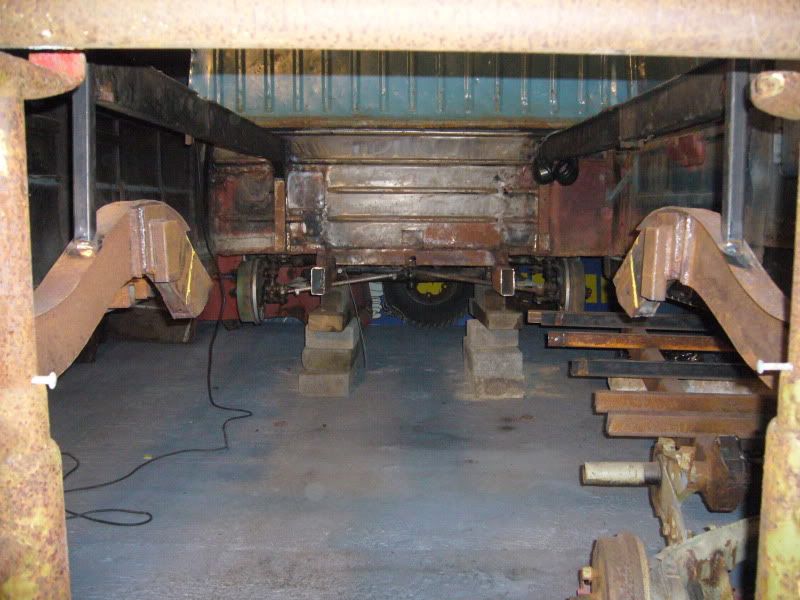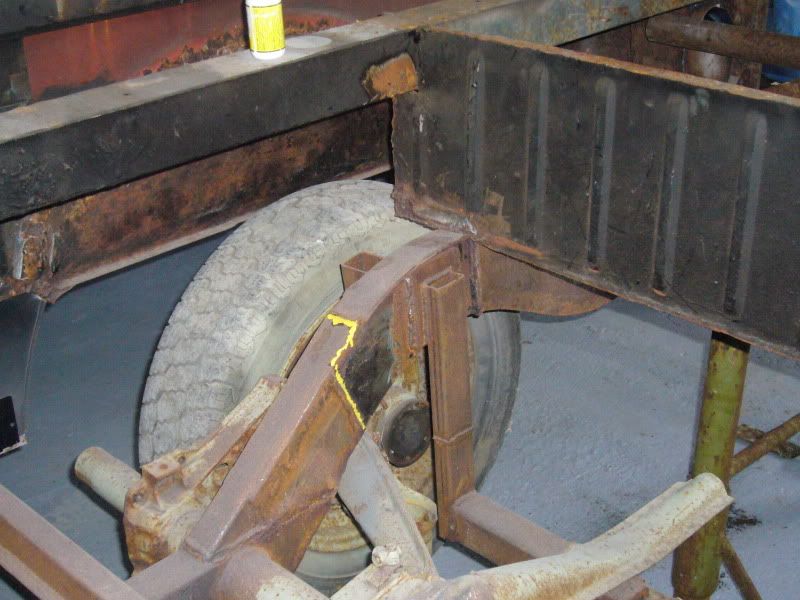 The old next to the new Musclebus Auto chassis. 8)