Discussion Starter
·
#1
·
For 1 month I will be sporting some rather perculiar facial hair...
Now I know some of you I'm sure already have beards etc, but for a young man like me who's just stepped out of puberty it isn't easy!
The object of this is to help raise awareness and funds for men's health - specifically prostate cancer. Unfortunately this has affected my Dad (Rosscobbc) this year, with his prostate being recently removed. He was one of 35,000 men who will be diagnosed this year. In the UK, average lifetime risk of prostate cancer is 1 in 10 with the risk increasing with age.
I'd be grateful if you can support me by donating to the Movember event organised alongside The Prostate Cancer Charity.
To donate please click on this
link
I will put up a picture of my progress in a few days but this was how I looked when I did it last year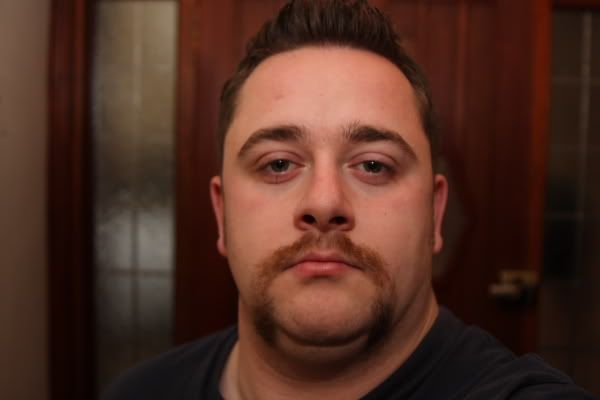 So on account of me looking rather silly for a month and that Prostate cancer is a rather serious issue amongst us men I'd be grateful if you donate, even if it's a small amount.
If you want to take the piss out of the gingerness of the face pubes or saying that I look like a YMCA resident, that's fine, but the rule is you have to donate first. Then you can rip into me all you want
Thanks!
Martin
(Si, if you could make this a sticky till end of Nov that will be great)