Discussion Starter
·
#1
·
after seeing a couple of commer vans slammed to the ground, i decided i want one for myself,
though with funds being low, couldnt afford to get one thats was running, so i happened upon
this on ebay,:shocked:, litterally a rolling shell and rot,although this is mainly confined to the
body, chassis being very good. :bigsmile: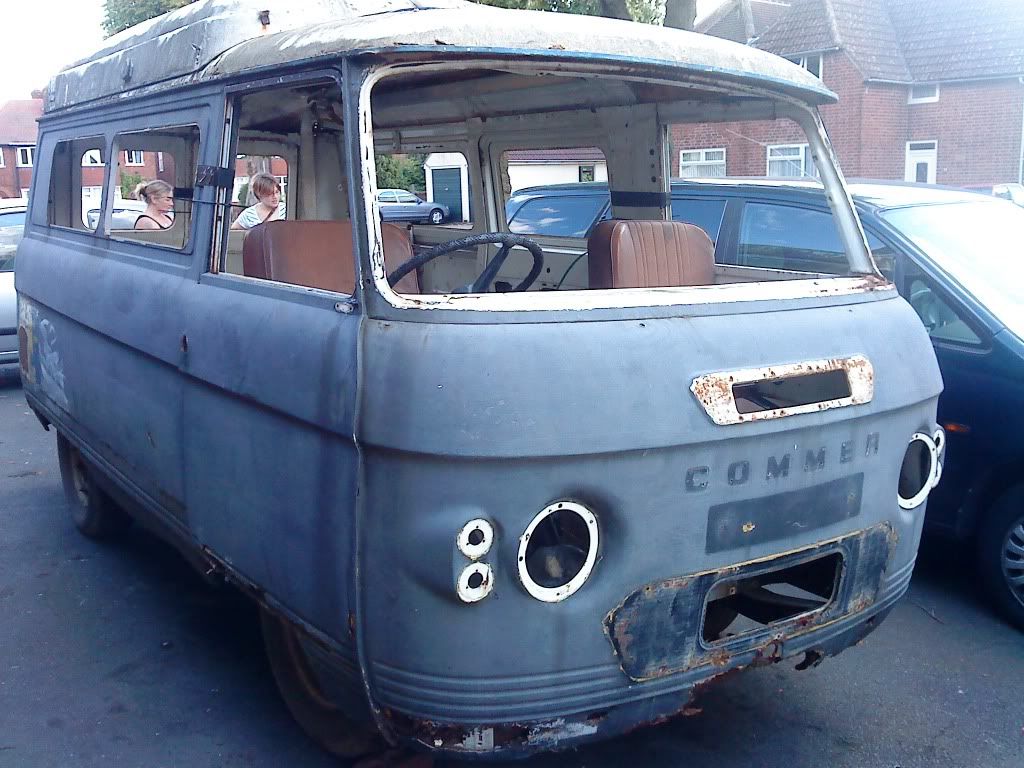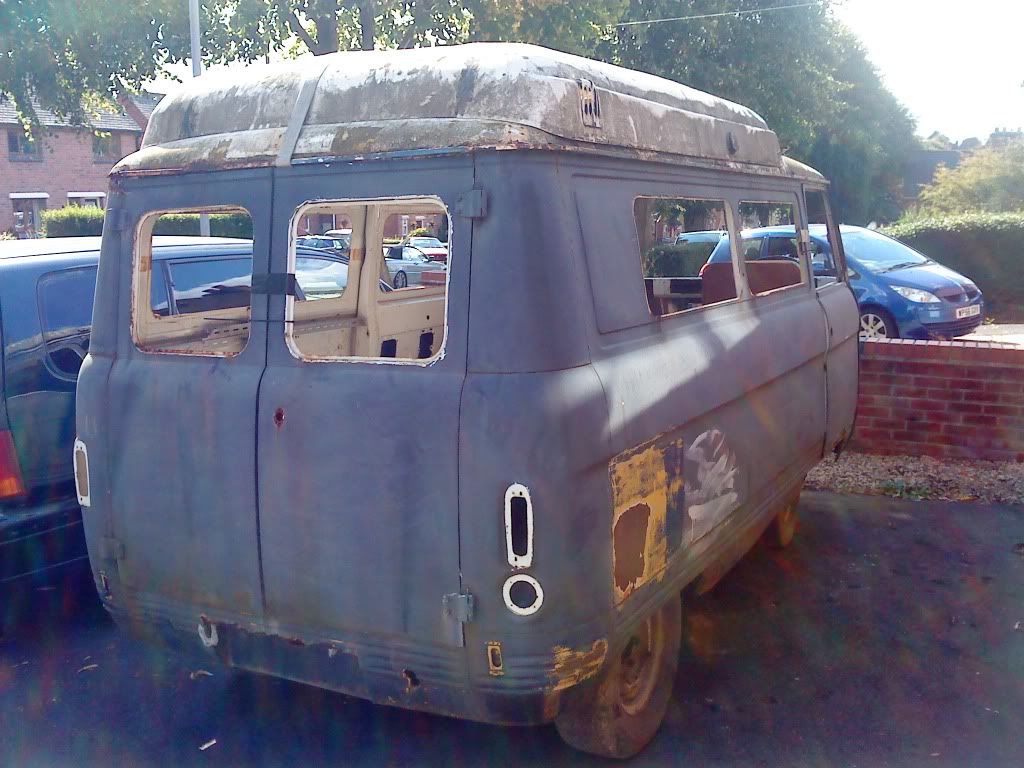 its going to be abit of a slow project as the useual kids,bills,xmas and weather !
( no garage so being built outside
)
its going to be a rat project,body will have the panels repaired,but i plan on just painting
it red oxide with black roof.
motivation will be mid mounted rover / auto box and lowered all round !
first on the list was removal of the rear axle and put the leaves under the axle,combined
with lo pro tyres.
front was even easier as the mountings for the shocks are the same as beetle,so i just
bought a pair of shortened shocks, cut 2 coils off the springs and reshaped the tops to
original, fitted back and down she went
:smoke: :lol: (thanks to wilf for his welding
skills and reshaping the coil tops. :tup: )
ive removed the hideous pop top as there was'nt much of it anyhow and hope to fill the
whole lot with steel,once ive found the right donor vehicle.
oh and had some help from the yougest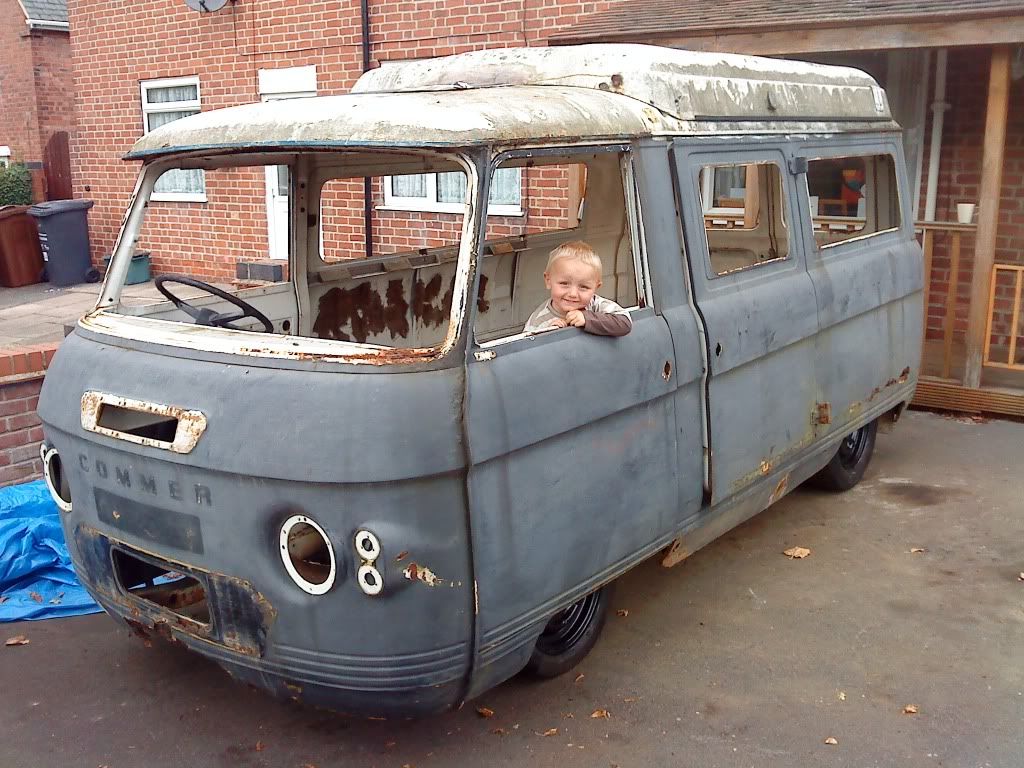 next i made a start on making room for the engine and box, got a bit more cutting to do
for clearence of the exhaust manifolds, plus final positioning,then start making up the
mounts.
thats about the stage im at, at the mo, although i have now changed plans on the
rear and going jag irs. will have to make a kick up at the rear chassis as i want the van
sitting abit lower all round.
not much else has happened yet,mainly thanks to the clocks going back and the shitty weather
finally arriving, but ive got a jag irs to pick up hopefully soon, so will be able to start working
out ride height etc for mounting the axle.
it'll never win any beauty contests but i love it ! :lol:
thanks.
:tup: