Discussion Starter
·
#1
·
Remote gear lever.
When I put a 5 speed type 9 box in the roadster the shifter was behind the seats so a made a remote changer for it like so,
You will need;
1 x track rod end,
2 x clevis pins,
1 x length of bar or box,
1 x 3m flat stock for mounts,
You need to do,
Take out the reverse lock out block in the tail end of the gearbox,
cut off the old gear lever leaving around an inch sticking out, weld a bracket to this to hold the first clevis pin,
make a bracket to hold the track rod end in the place you need it to be ( you can mount this off the bell-housing the box or the block side as you need) mount the rod end to this end weld it so that it cannot move ever as if you don't it WILL creep and you WILL lose gears, weld a mount to the track rod end for the other pin, cut the rod,tube, box to length and weld the cervis pins to it, screw a gear lever on to the end of the track rod end and away you go.
You now have the lever where you want it, but there is no reverse lock out you can get around this by when you make the hole for the lever to come through the floor make sure it's a good fit and where reverse is put in a lift out wedge to stop you changing into reverse at the lights.
Here's a bad pic..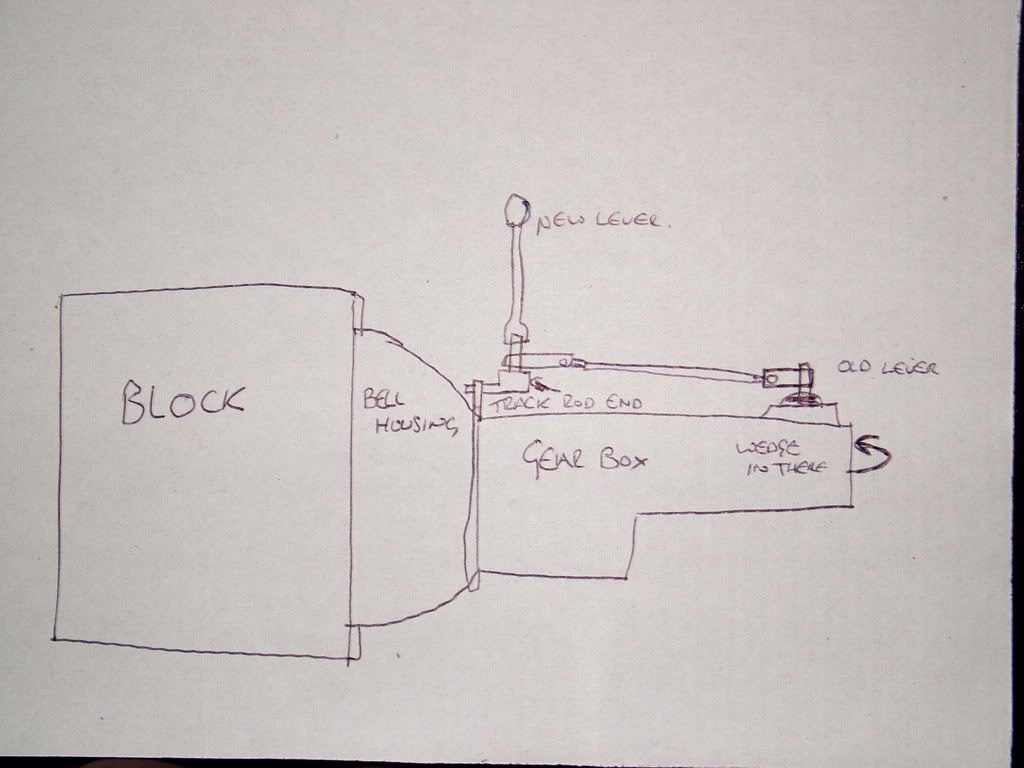 Chaley