Discussion Starter
·
#1
·
Thought I would add this in because I was pleased with the result.
Nicola's mum passed away early in January.
She was always a keen gardener and over the years also rescued many animals.
She had a small statue of St Francis of Asisi in the garden and when she died, it came home with us.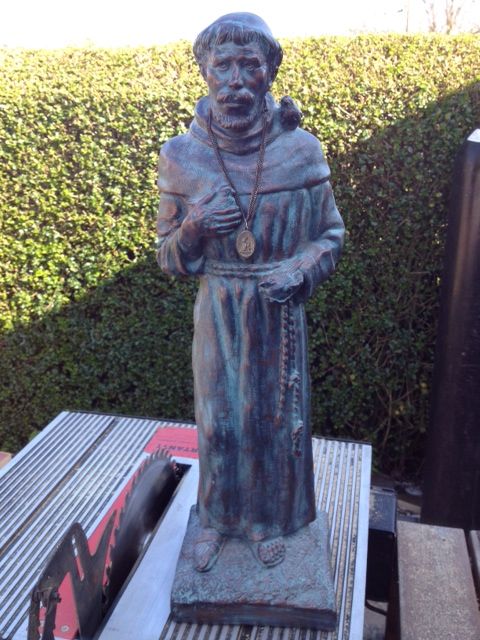 I had walked around with the idea of making a small shelter for him to stand in, in the garden.
This morning I popped down to the local pub who always has a pile of wood from fencing jobs waiting for the next bonfire. So I fetched a few old weathered feather boards.
I also grabbed some 12mm ply from the garage and cot some to shape, making it up as I went along.
Knocked up a nice AA road patrol house for St Francis.
Also cut out a Cross on the bandsaw to fit inside the shelter.
Once completed I posted him out on a bit of railway sleeper in the garden so he can keep an eye on everything.
Nicola was happy.... she also cooked me dinner.