·
[url=http://www.nobrain.d
Bryan knows this one and the perpertrator must remain anonymous.

I was running at the Pod in Super Gas and unusually doing quite well. In S/G you get less and less time between rounds as the eliminations progress. Our between rounds routine was going well until the quater finals when the anonymous person said, and I admire him for his bravery 'oops i've just filled the fuel tank with water'. Panic ensued but we did it, foam ripped out of the tank, carb stripped twice.

Against the odds we got through to the finals but there was no fairy tale ending, I lost fair and square.

I was happy with getting to the final and so was the guilty partner especially since the fuel was in red churns and the water in blue. From then, between every round the crew would remind him 'Fuel red, Water blue'.

Rog.
Rog shame you didn't win…..But sometime you need a little help from the supporters
@
@
@
@
@
@
@
@
@
@
@
@
@
@
@
@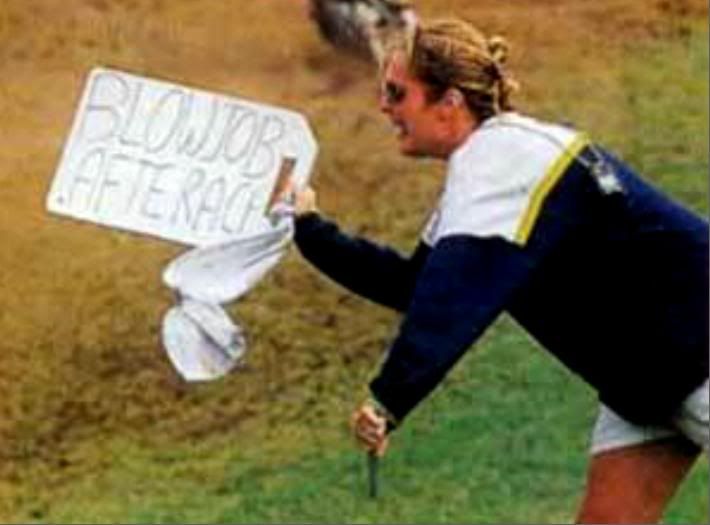 Bob…….:shake: