·
[url=http://www.nobrain.d
Discussion Starter
·
#1
·
The Tri Chevy Clubs Classic Journal.No.20
I think I printed up about 150 of No,20 well photocopied but of course they were all in black and white.
So this is the first time any one has seen it in full Colour
It sounds easy doesn't it four sheets of A4 paper printed on both side to make one Journal, but to make up
150 copies you end up with 600 sheets of paper which all had to be folded etc, then put into envelopes and
the address written on then off to the post office. I can tell you took ages
This copy covers the 1981 NASC Nationals in the grounds of Knedwroth were we held our yearly awards and
on the 1st, page you can see whom the winners were
Also on that page you can read how much the club shirts sold for and the price to post
then, only 14p post and packaging what a deal a lol,
The write-ups were done by the owners but I can tell you it took me for very on the phone
to them just to get them to send me some info on their cars……Yes you Bry,…(Bigjob)
On the back pages you can see how much parts and cars would have cost you back then, in fact you could
have brought a 55 trunk a 57 Sport coupe a 57 four door a 57 sports with out a engine and a 55 Sedan delivery all for…………£8450
Joe Crabtree in his 56 was top man that year and you can see what he won on page two.
On the last / back page was a Ad from Marshall Dickson Racing (Tony Dickson RIP)
And this was the only place he advertised and one of the
only places you could buy Tri-Chevy parts from…..How times have changed
By the way he's shop then was in a bedroom in he's Mum house
Don't know what happen to the cover photo but what the hell
Ok enjoy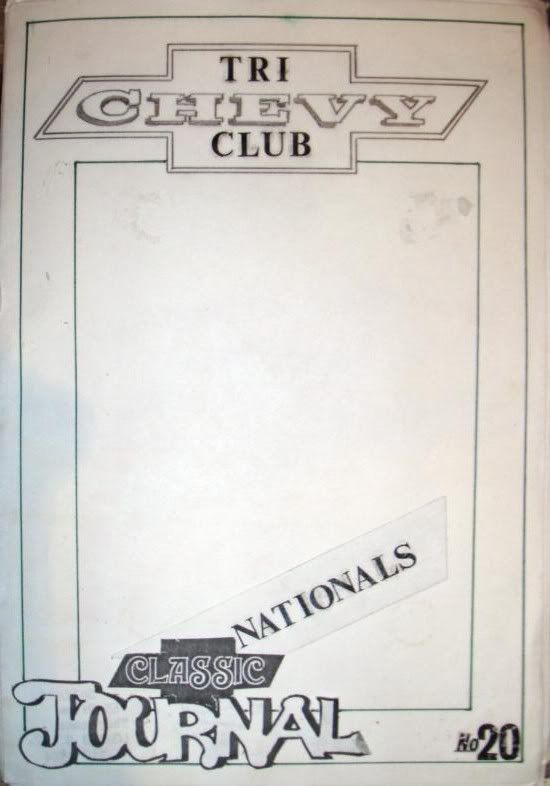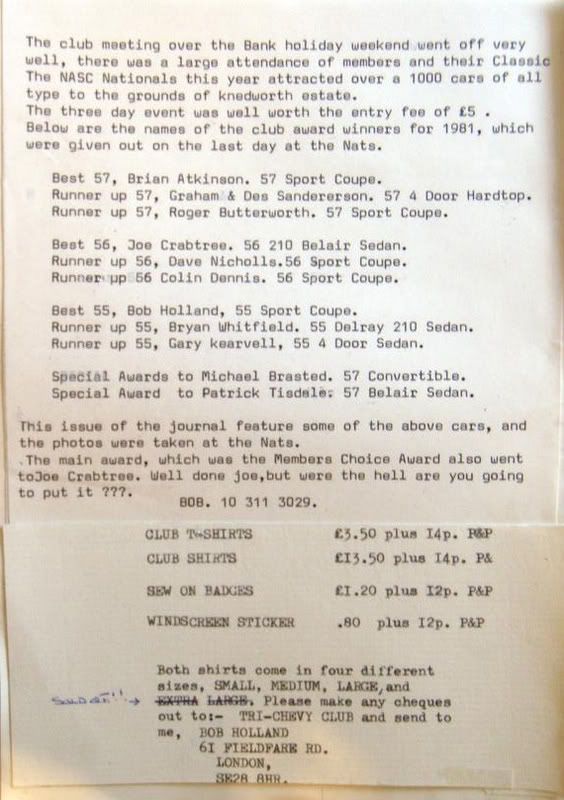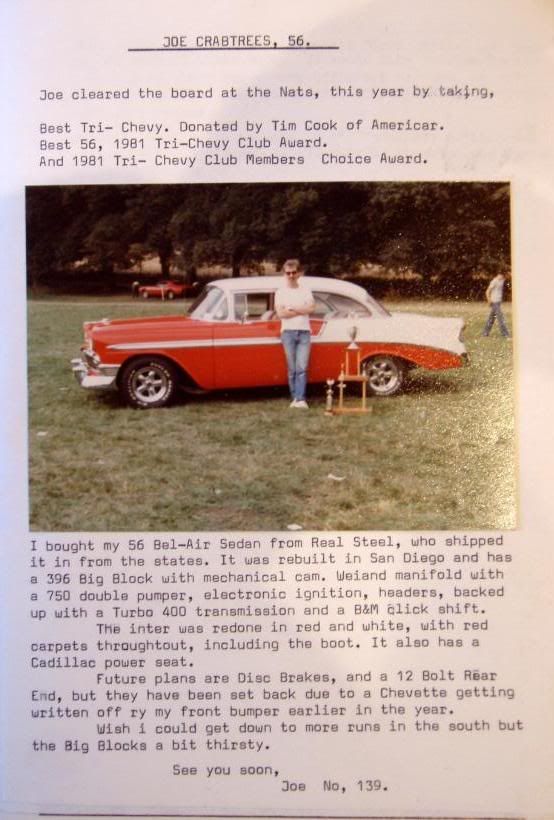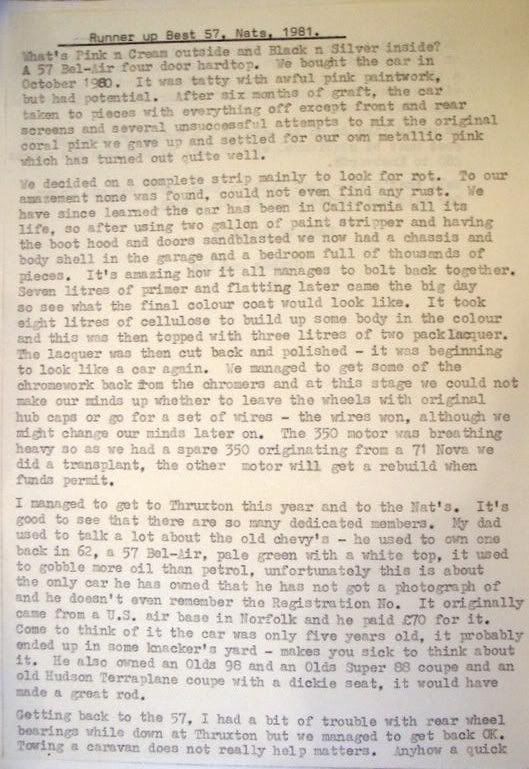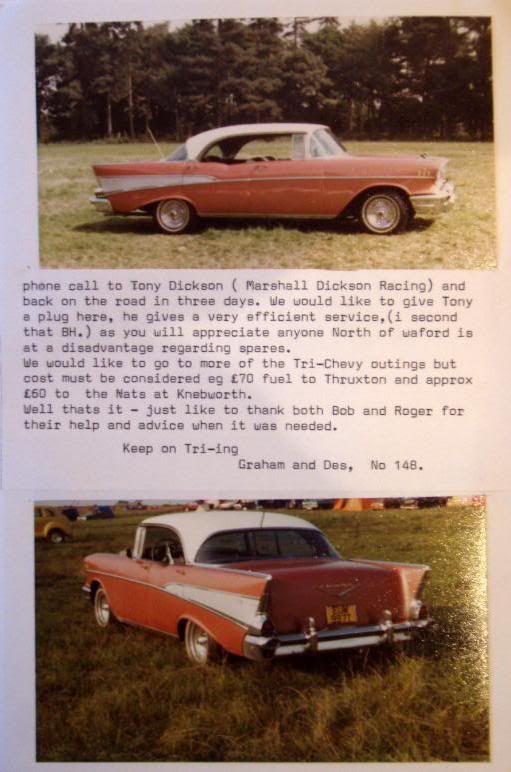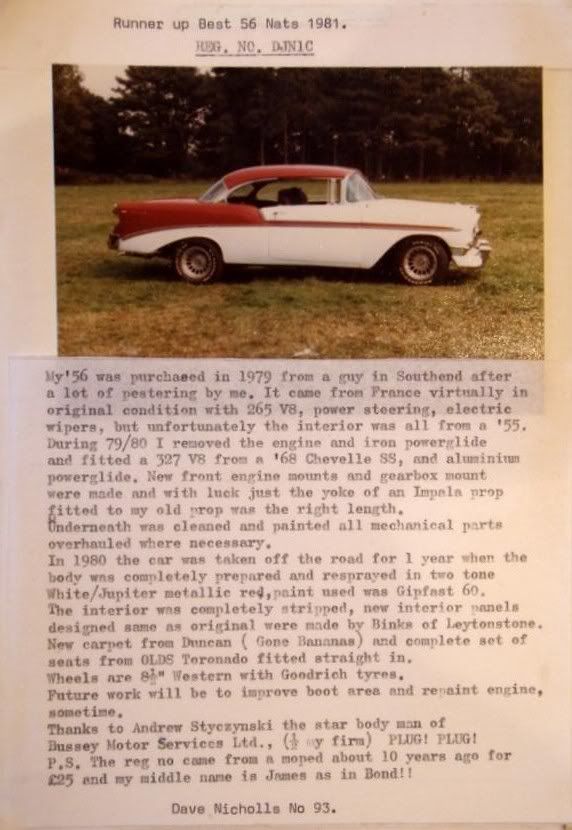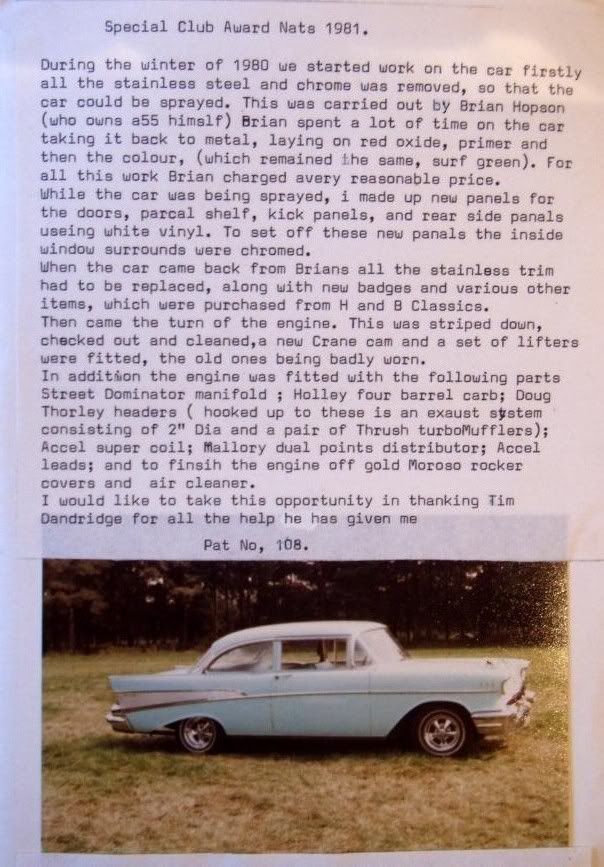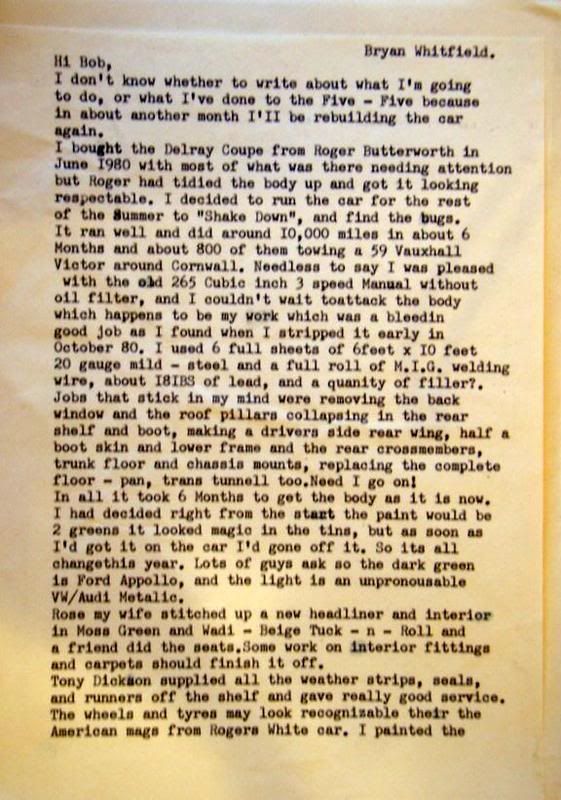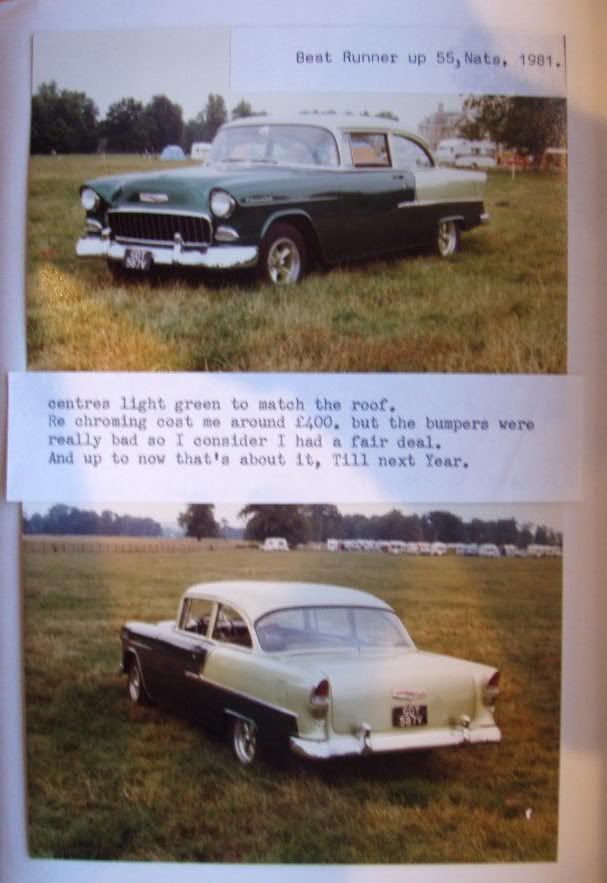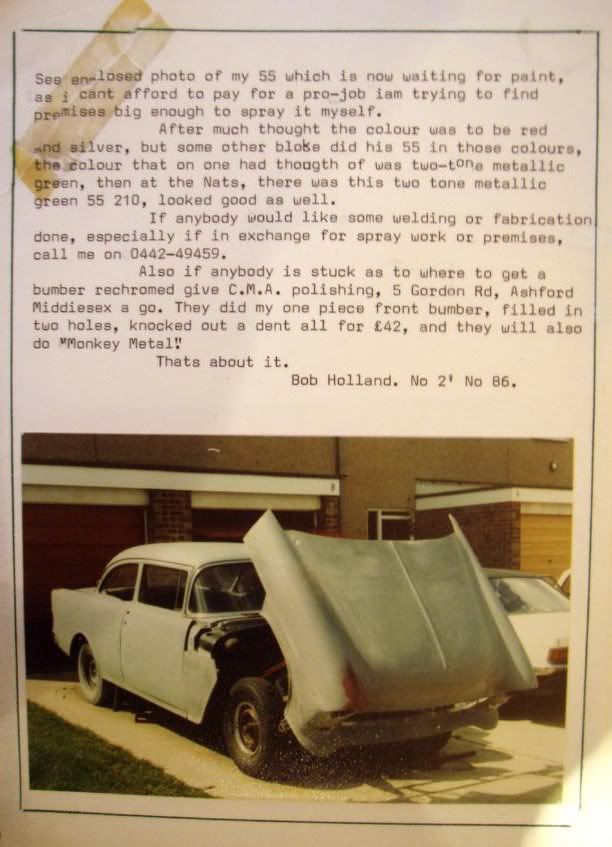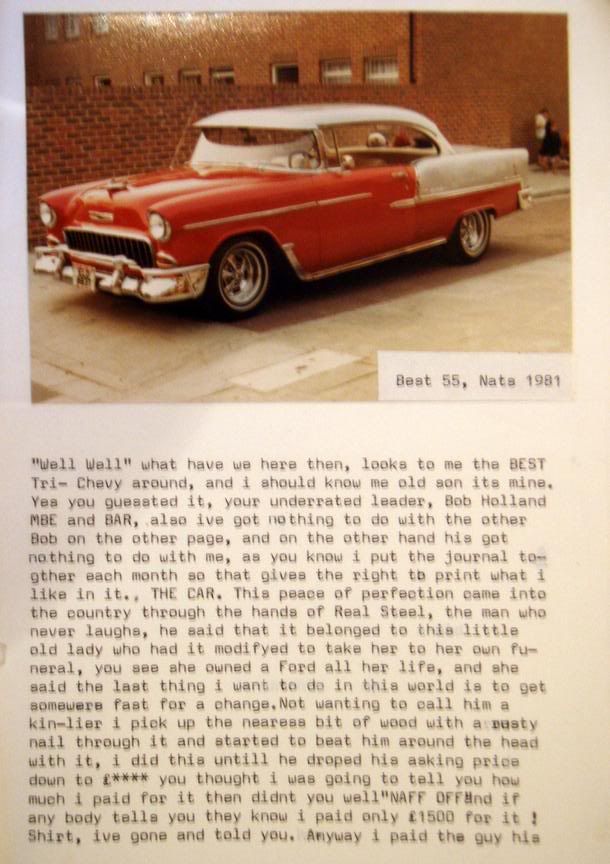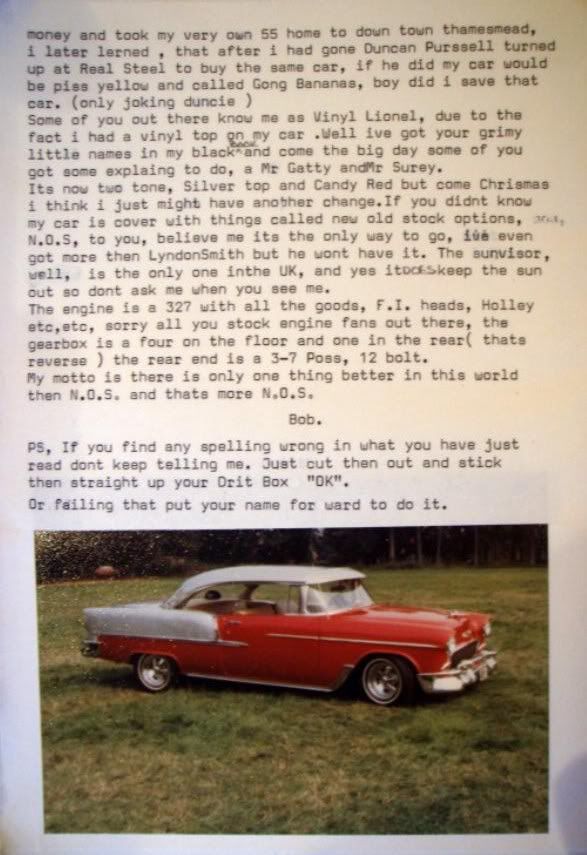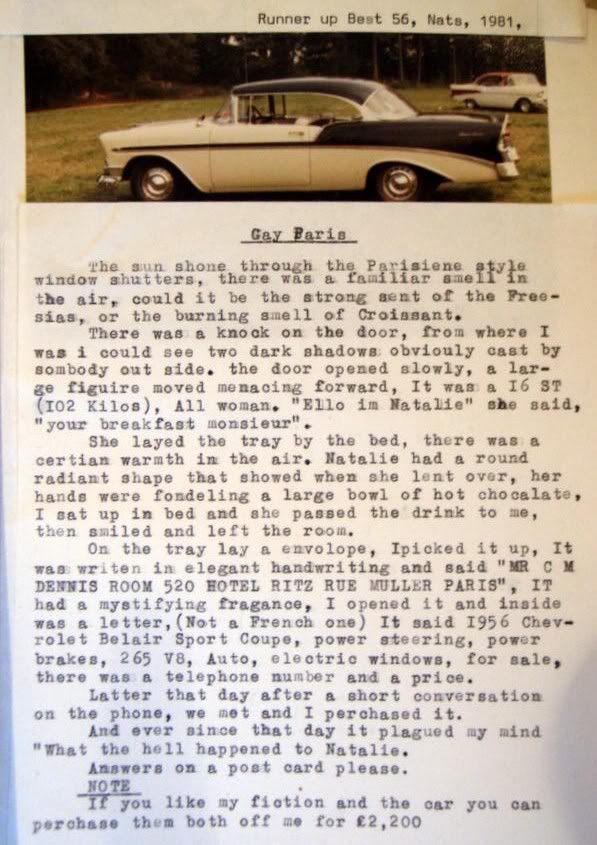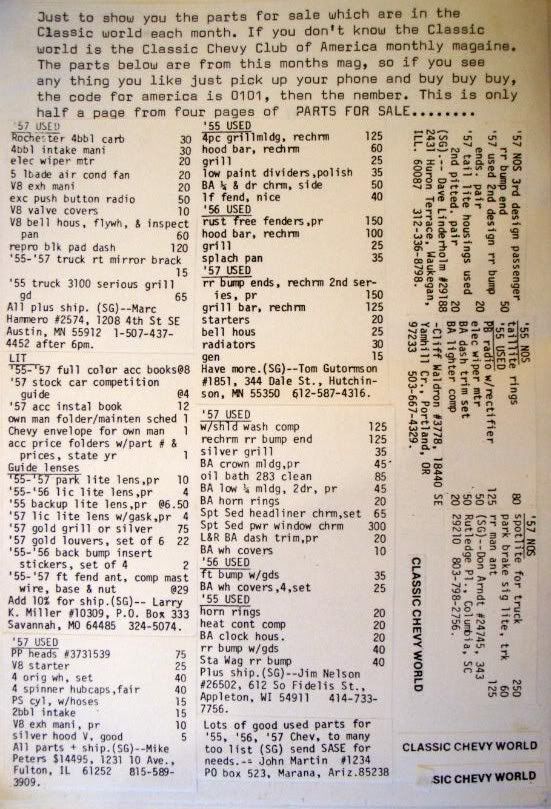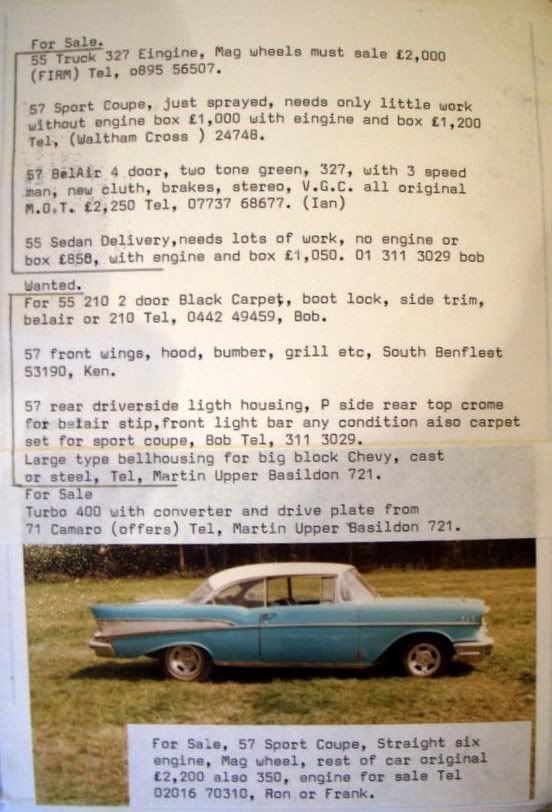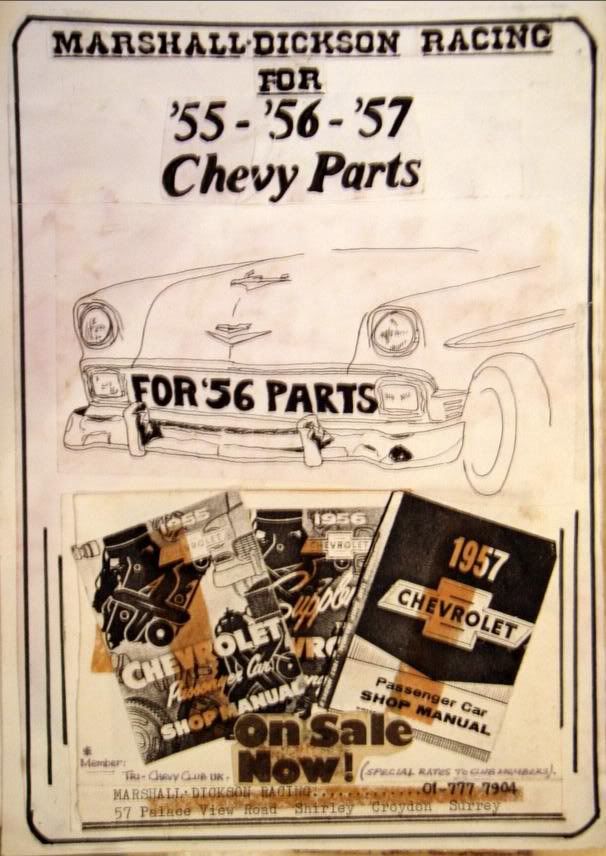 Bob….:smoke: