Shakespeare County Raceway is pleased to announce that the American Star Spangled banner is set to roll out one more time for the Warwickshire drag strips fourth annual Yanks Weekend during the course of a monster three day Bank Holiday weekend - May 29th/31st.
Classic and late model street and strip Ford's, Dodge's, Pontiac's and Chevrolet's star in a celebration of all things US automobile at Shakespeare County's historic quarter mile!
As always the National Association of Street Clubs will get top billing at the show both promoting and hosting the legendary Gary's Picnic; a drag racing institution for 32 years. Last year Shakespeare County supporter Paul Evans took on Surrey Muscle's Roger Luty and beat him to the title when his wheel standing 406ci Poncho power GM Viva Estate put away Luty's trusty old yellow Olds 442 in one of the closest shootout finals in memory. Now its 2010. So who will be lifting this year's crown at the Picnic?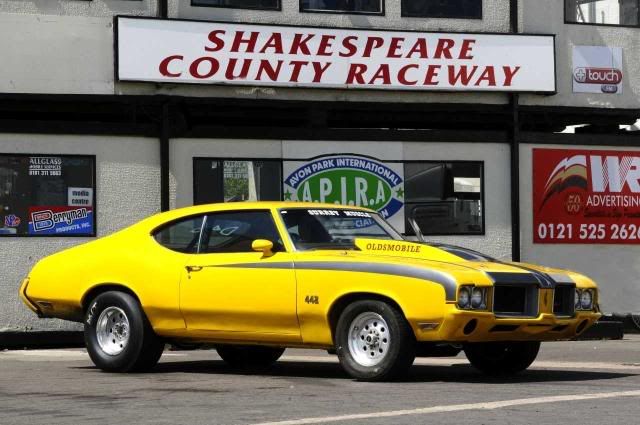 Of course, the central focal point on all three days will be the drag strip and what a line up is in store with many more acts to follow. Lining up to take centre stage will be the Supercharged Outlaws along with the newly formed Outlaw Street racers. Also in time trials competition will be the guys with their Yanks who make up the hugely successful Muscle Car Power Tour for stock American cars.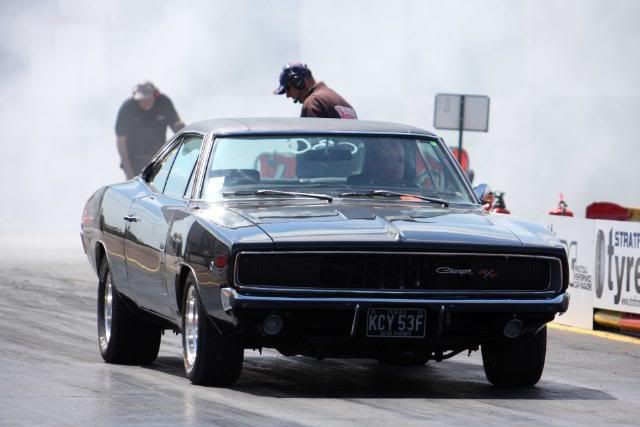 Also very much in the planning stages the organising team are looking at hosting the traditional Burnout Competition, Arm Drop Drags and a Power Wheelstand Competition (events hugely popular in America right now), a Quick 32 Car Bracket Gamblers Race, Tractor Pulling display and the MASCAR Challenge for Miniature American Stock Car Racing.
All makes and brands from any era of the American muscle car revolution are welcome to set up a car club stand on the show field as well as taking part in any of the above mentioned activities.
So, mark it up in your diaries and wall planners; May 29th/31st Yanks Weekend at Shakespeare County Raceway. It's gonna be a blast!
Further details and announcements will be published in due course on these web sites at
www.shakespearecountyraceway.com
and
www.rodandcustom.co.uk
or get in touch at 01789 720180.
Photos courtesy of Martin Thornhill and Jon Spoard